Review GW01.0157 4K 60FPS Dual Screen Waterproof Sports Camera

K&F 4K 60 FPS Dual Screen Waterproof Sport Camera
4k 60FPS Waterproof Sports Camera
A lot of us use action cameras nowadays to record BTS work of shoots and record short video's. Usually we have used GoPro's for this being pretty much the industry standard so when we saw the new K&F 4k 60FPS Waterproof Sports Camera on their website we bought one to try out against our GoPro's.
The attraction for us was the dual screen functionality and the remote control aspect with the Wi-Fi for a fraction of the price of what the GoPro equivalent would cost. Ordered via the website the items took about a 5 working days to arrive. First impressions were good, the packaging was clear and sturdy as we have come to expect from K&F.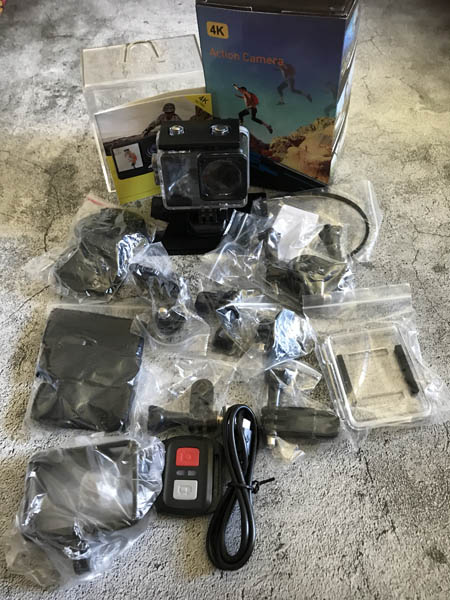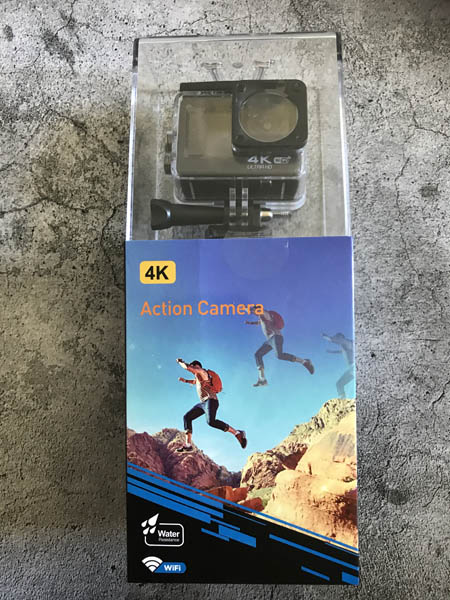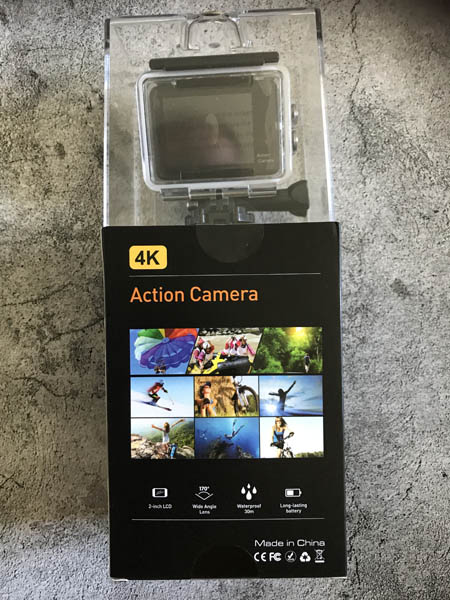 The camera comes with a huge array of accessories that cover all the needs of using this camera in various environments such as: Waterproof Housing, Switch Supports, Bicycle Bracket, Helmet Pedestal, Fixed Base & Pedestal Base, Remote Control and various other accessories. Useful is the Action Camera Manual that gives clear guidance and instruction of assembly of the various elements.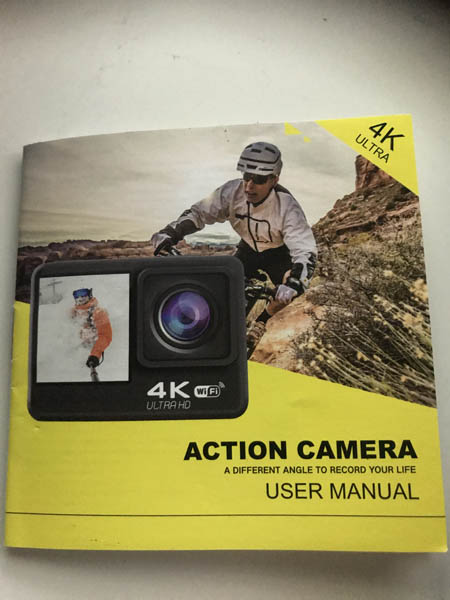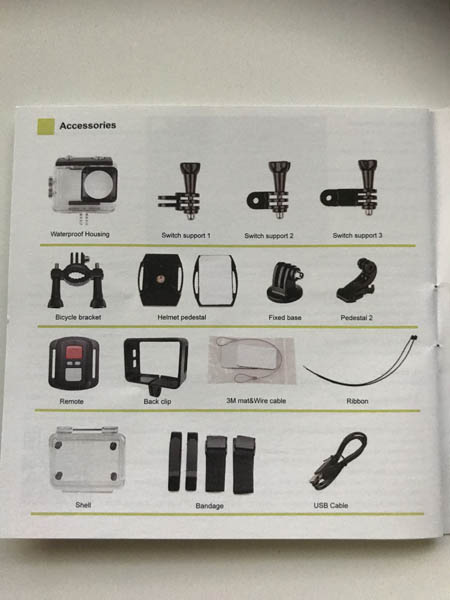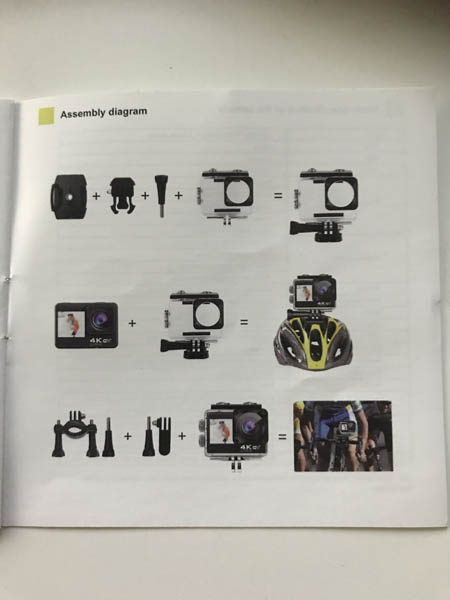 Build quality is good, as good as the GoPro. The Camera itself is packed with features, the back having a 2″ IPS HD Screen and the front having a 1.3″ screen. A 170 Wide Angle Lens. Video resolutions can range from 4K 60/30FPS, 2.7K 30FPS, 1080P 120/60/30 FPS, 720P 120/60/30 FPS and can video in Continuous Video Mode, Slow Motion, Loop, or Time Lapse. It records in H.264 video resolution. As well as video you can do photos from 24MP, 20MP, 16MP, 13MP and 8MP and record in Standard Photo, Auto, Burst and Timer.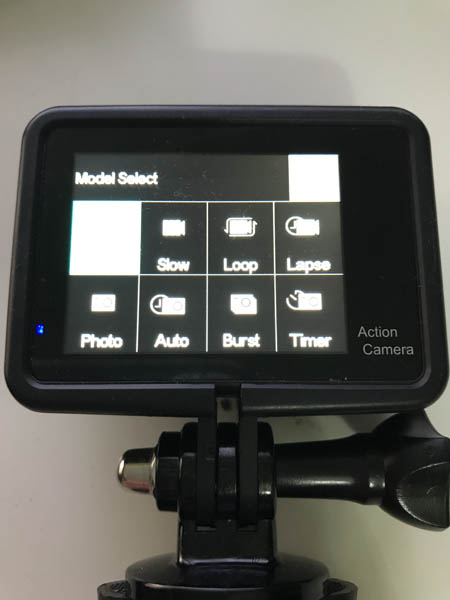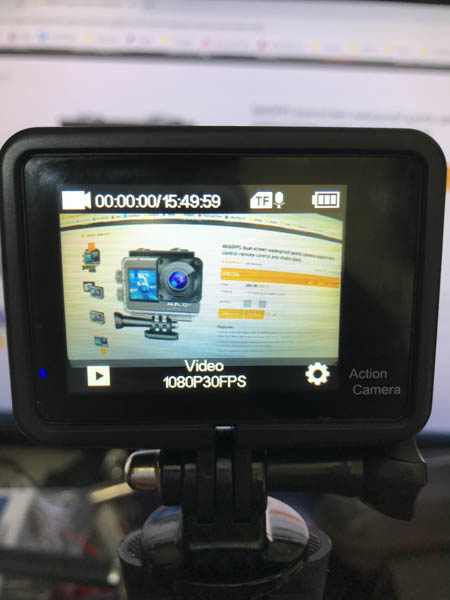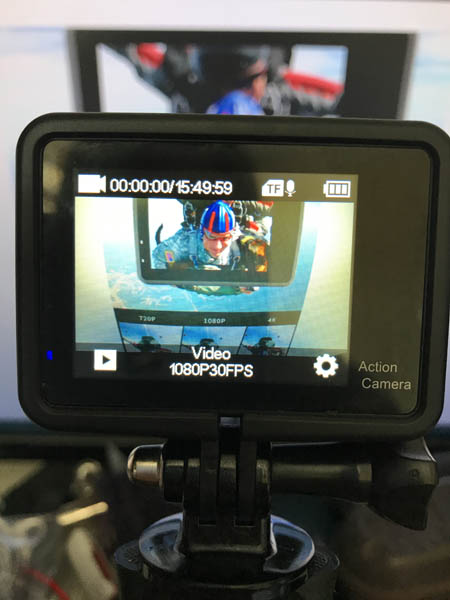 The camera did not take long to charge (1.5hrs) with its 900mAh Polymer Lithium battery and is listed as having a good standby time, though we did not test this. The camera takes Micro SD cards and has a USB 2 for data connection. And comes in at 60g in weight.
We tried the camera out with a 128GB SD Card which gave us plenty of recording time. We took the camera along on one of the our shoots to try out various features and was impressed with the quality and how good it performed compared to the GoPro. The remote control feature strapped to the wrist worked really well with the buttons activating the camera seamlessly with no delay.
Here is the finished result of the video promo we did some of which was shot using this camera, especially the central part with the slow motion scenes and food cooking closeups.
Conclusion
We found this camera to be highly functional and versatile in a number of environments and worked really well. We would say it is as good as the GoPro and even better when looking at the price and what you get for your money. Definitely one to consider having for your BTS recordings and when out and about recording activites.
GW01.0157 4K 60FPS Dual Screen Waterproof Sports Camera
79.99