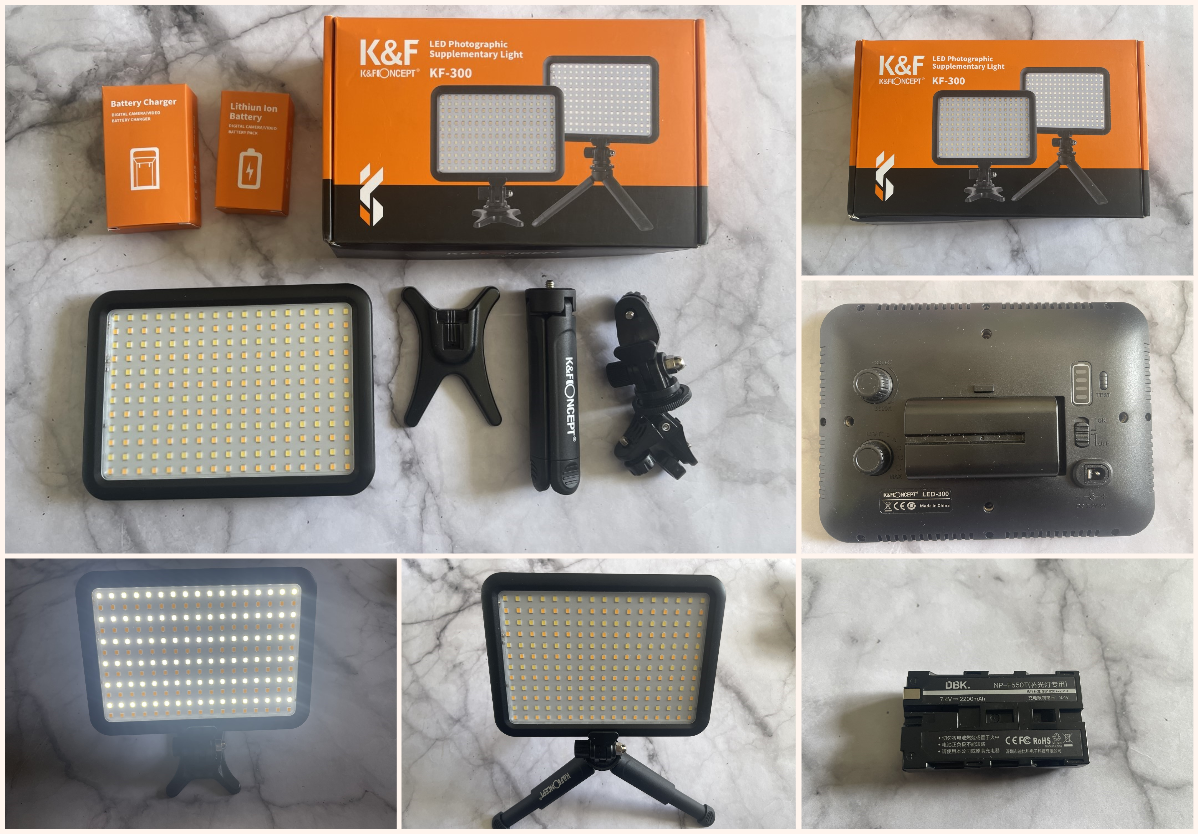 K&F KF34.012V1 Led Video Light
KF LED Video Light (KF34.012V1)
Most of the time we try to work with just natural light but there have been occasion when we have required artificial light if the location is quite dark. After searching around we opted for KF Video Lights due to them being battery operated and giving as range of lighting options.
As with all our KF products delivery was swift. The packaging was sturdy with good padding on the light unit itself. As well as the 204 lamp bead video light was a mini tripod, NP-F550 battery, charger, hot shoe and storage bag.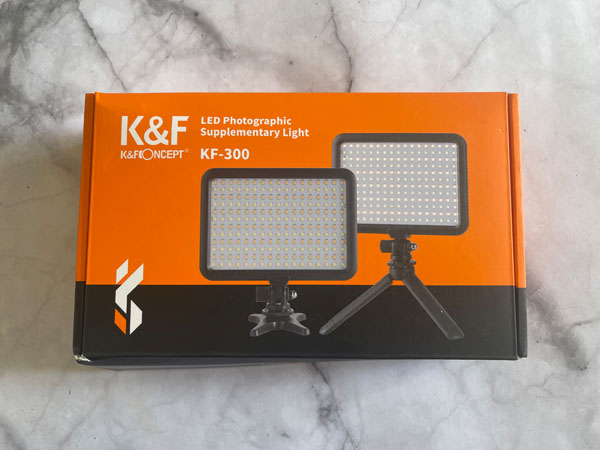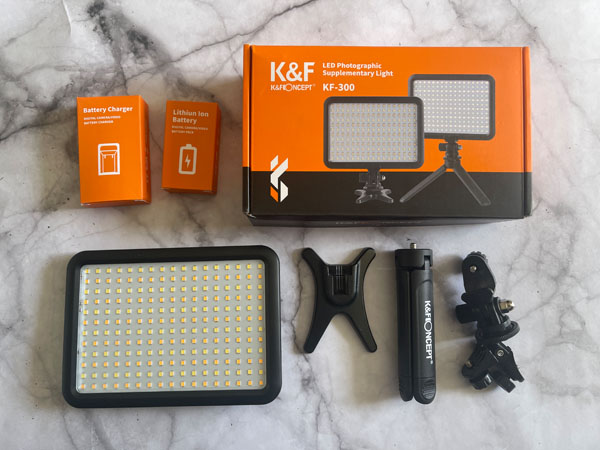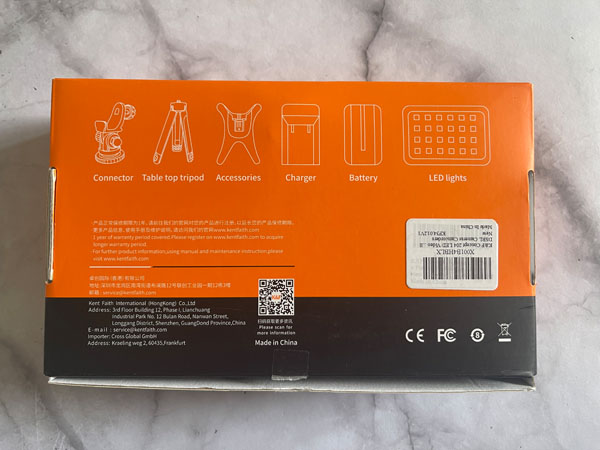 The unit was easy to assemble depending on your requirements. You can mount it on the tripod (as shown below) or mount it onto your camera via the hot shoe attachment. Measuring 17.2cm x 12.5cm the lighting unit is compact and easy to fit into your bag.
The back of the lighting unit has a dial to adjust the colour brightness and a dial to adjust the temperature (3200K to 5600K) giving you good control to your set requirements.
The Lithium Polymer battery just slots into the back. To the right is a power indicator light showing the amount of charge left in the battery. There is an external power interface option for main power which can be purchased separately.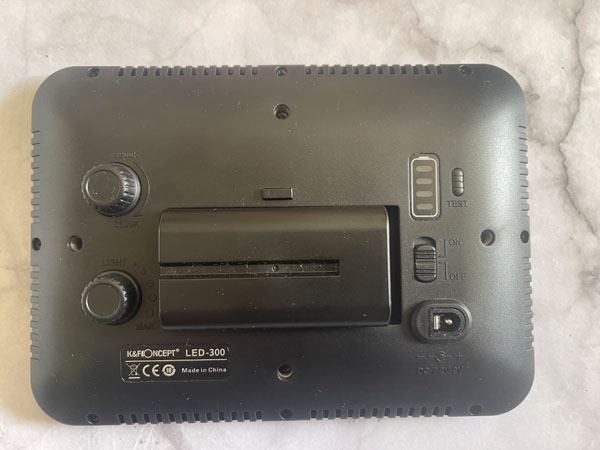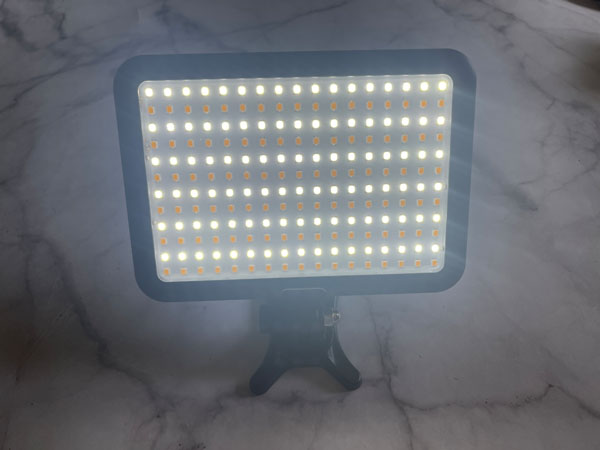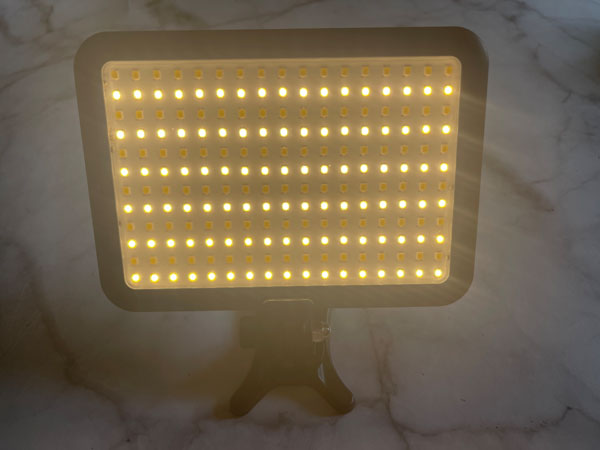 We used the unit on location in a restaurant photographing their menu, there was not much natural light so the LED was required. The unit worked well and we were able to angle the light to our requirements. Firstly on the mini tripod and then attached to a light stand. The one issue we did have was battery life, depending on the light setting the battery does not last very long. Thankfully we had purchased three spare batteries just in case.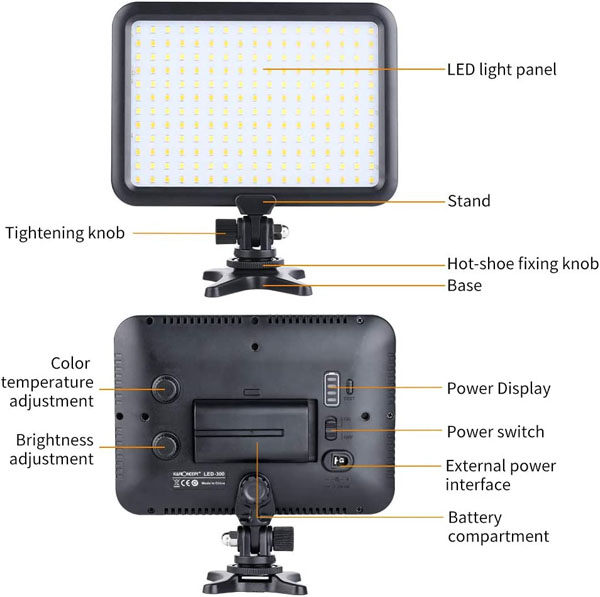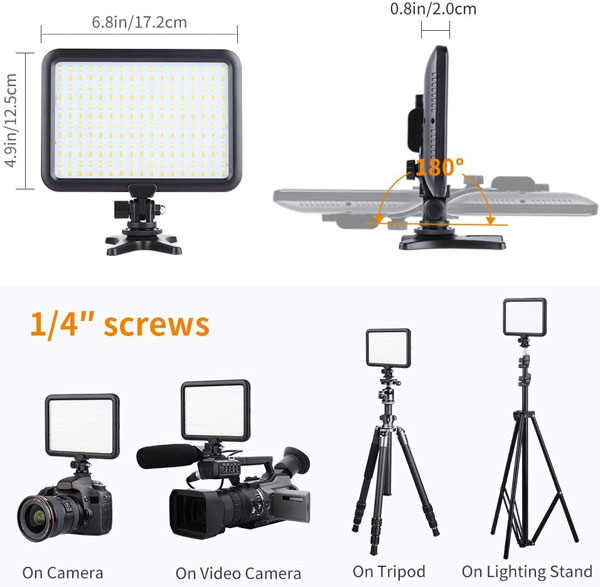 All in all this unit worked really well for us and will be a useful addition to our kit bag for when natural lighting is an issue.