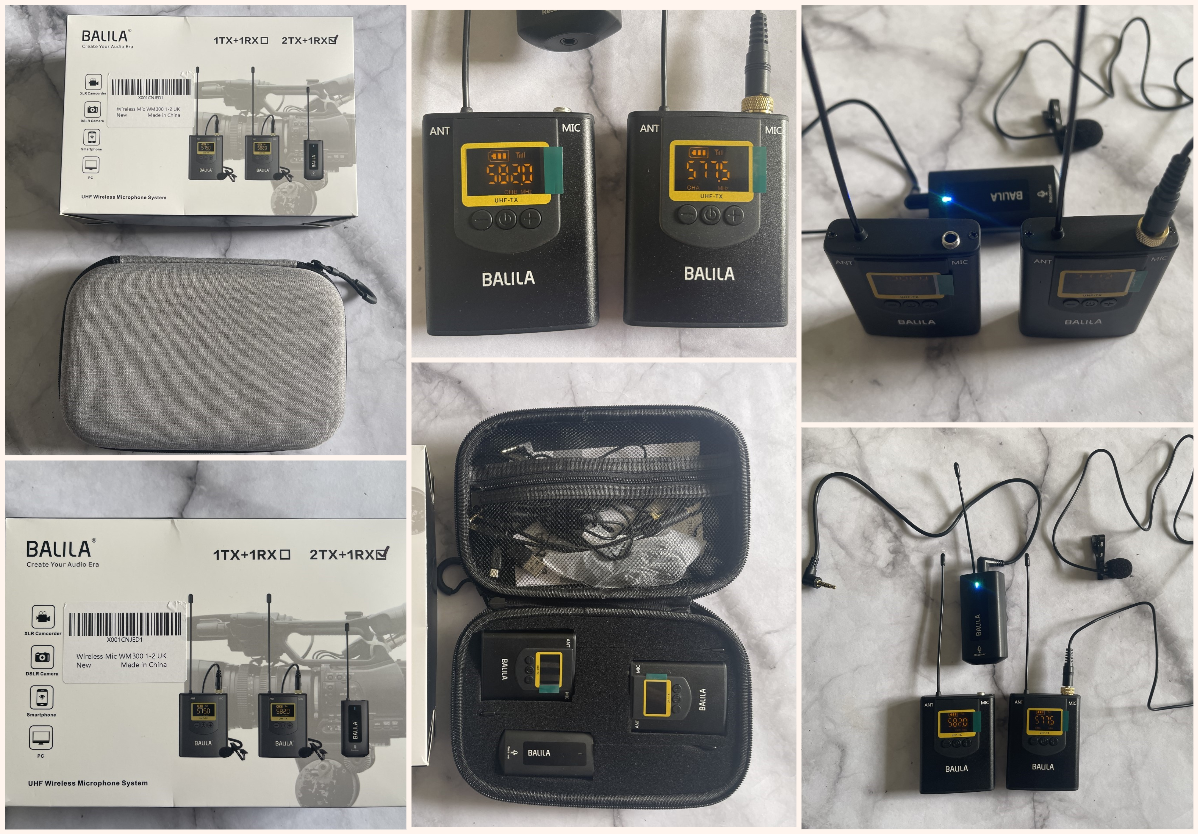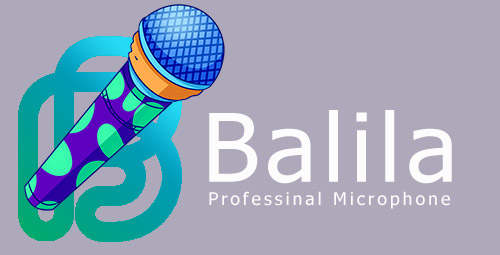 BALILA WM-300 Wireless Lavalier Mic
WM-300 WIrelEss Microphone 2TX – 1RX
We were on the urgent lookout for some Lavalier wireless microphones to use with our filming and after much searching around settled on the BALILA WM-300 set from Amazon with next day delivery. We chose these as they looked compact and easy to operate.
The items arrived as promised the very next day and the packaging looked good. We opted for the double transmitter set as we had multiple people who required their own microphones for filming.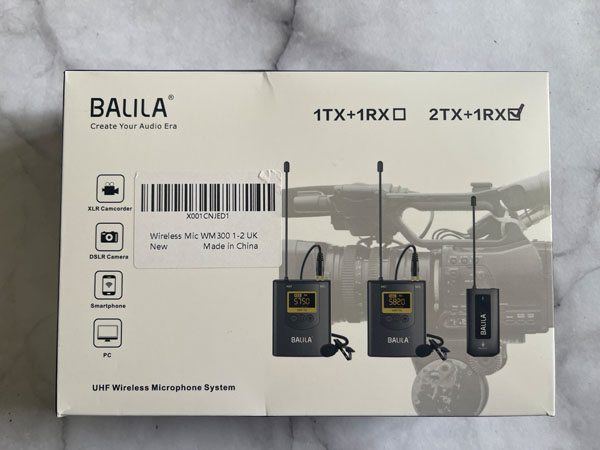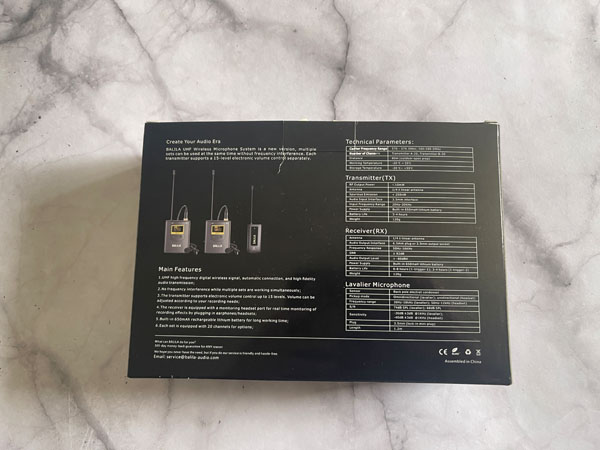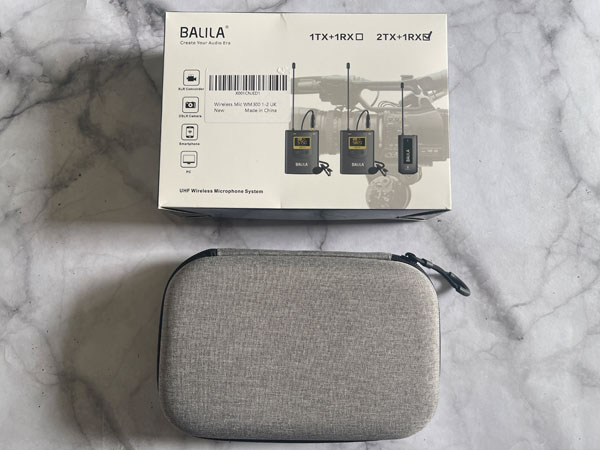 Inside was a padded case with foam insert that held the two transmitter microphone units and the receiver and numerous cables and accessories. The units held securely and the overall quality was good.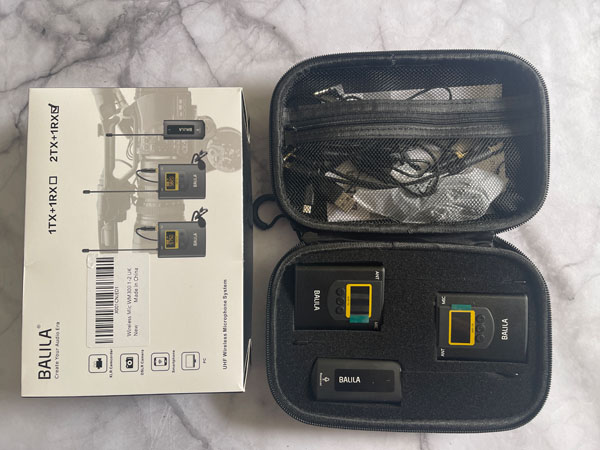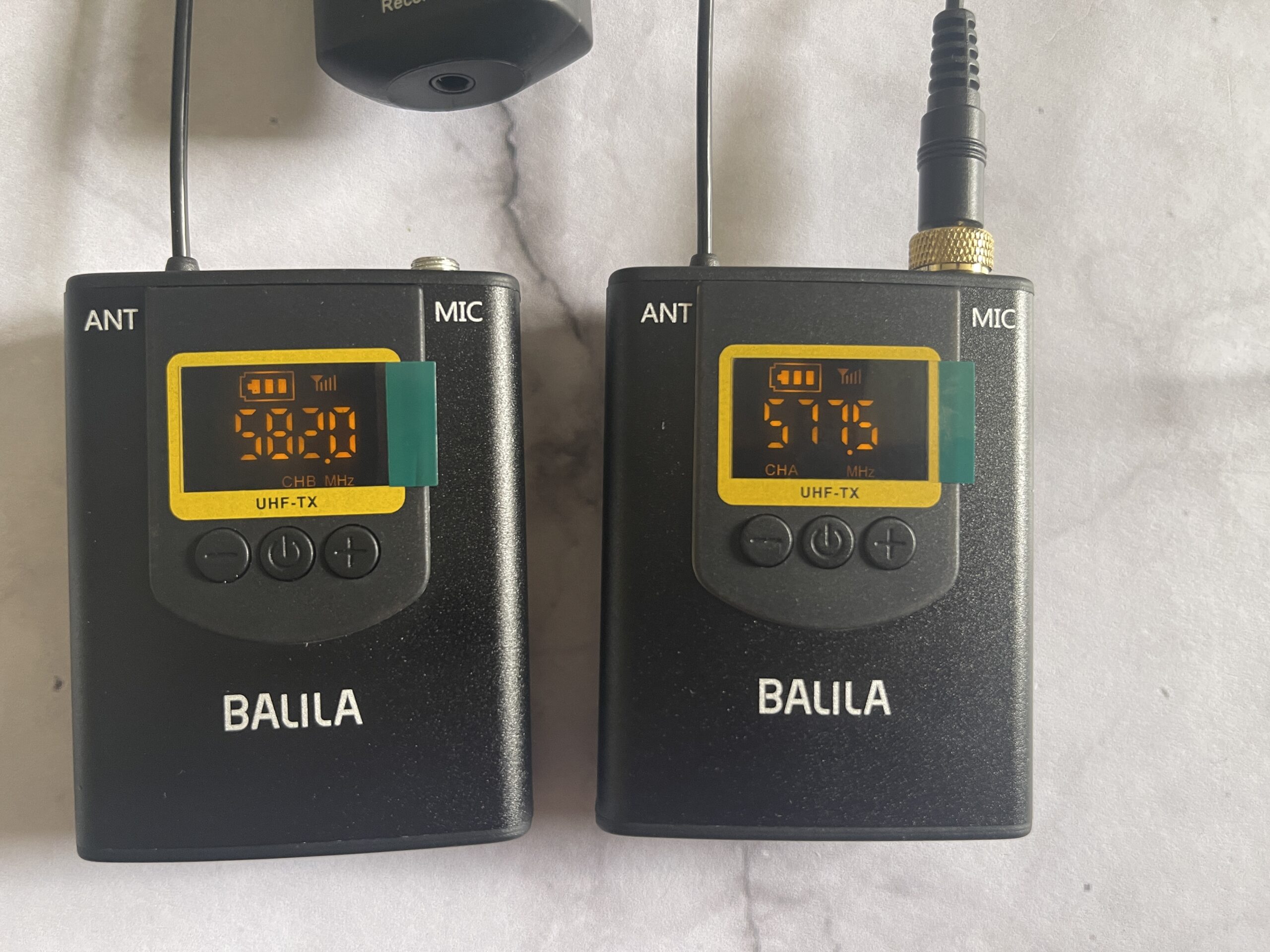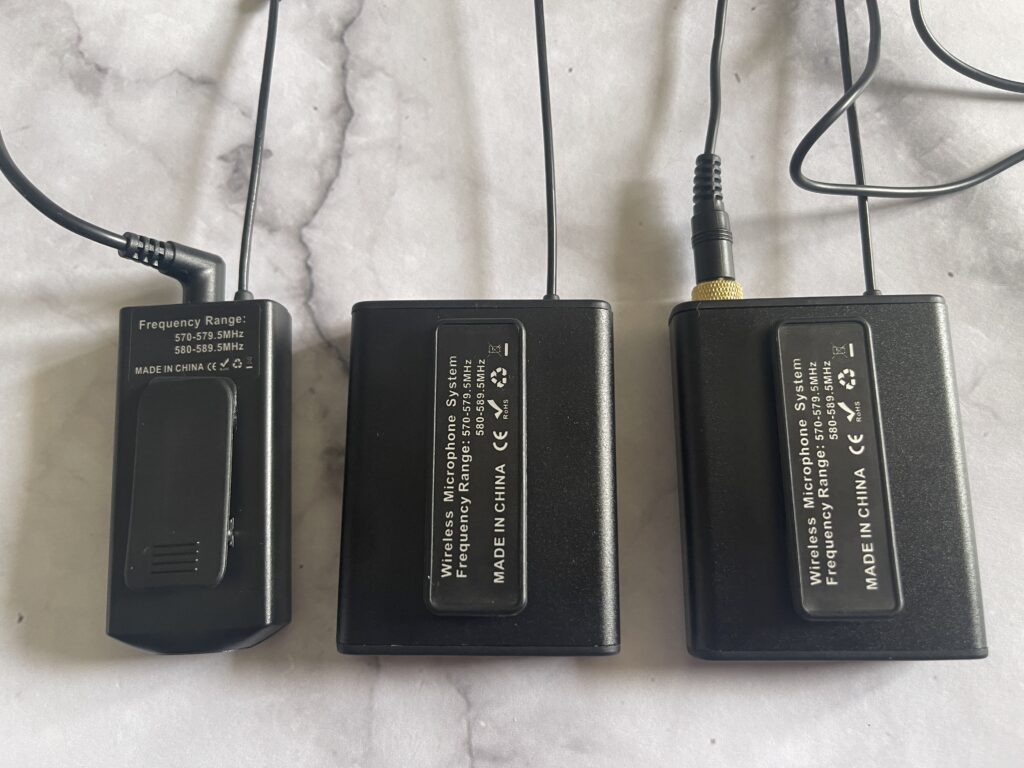 The wireless lac mics have omnidirectional pick up giving 360 voice capture. Each transmitter can be assigned to its own channel from a choice of 20 avoiding frequency interference with multiple transmitters. The LED screen was very easy to read and to set up.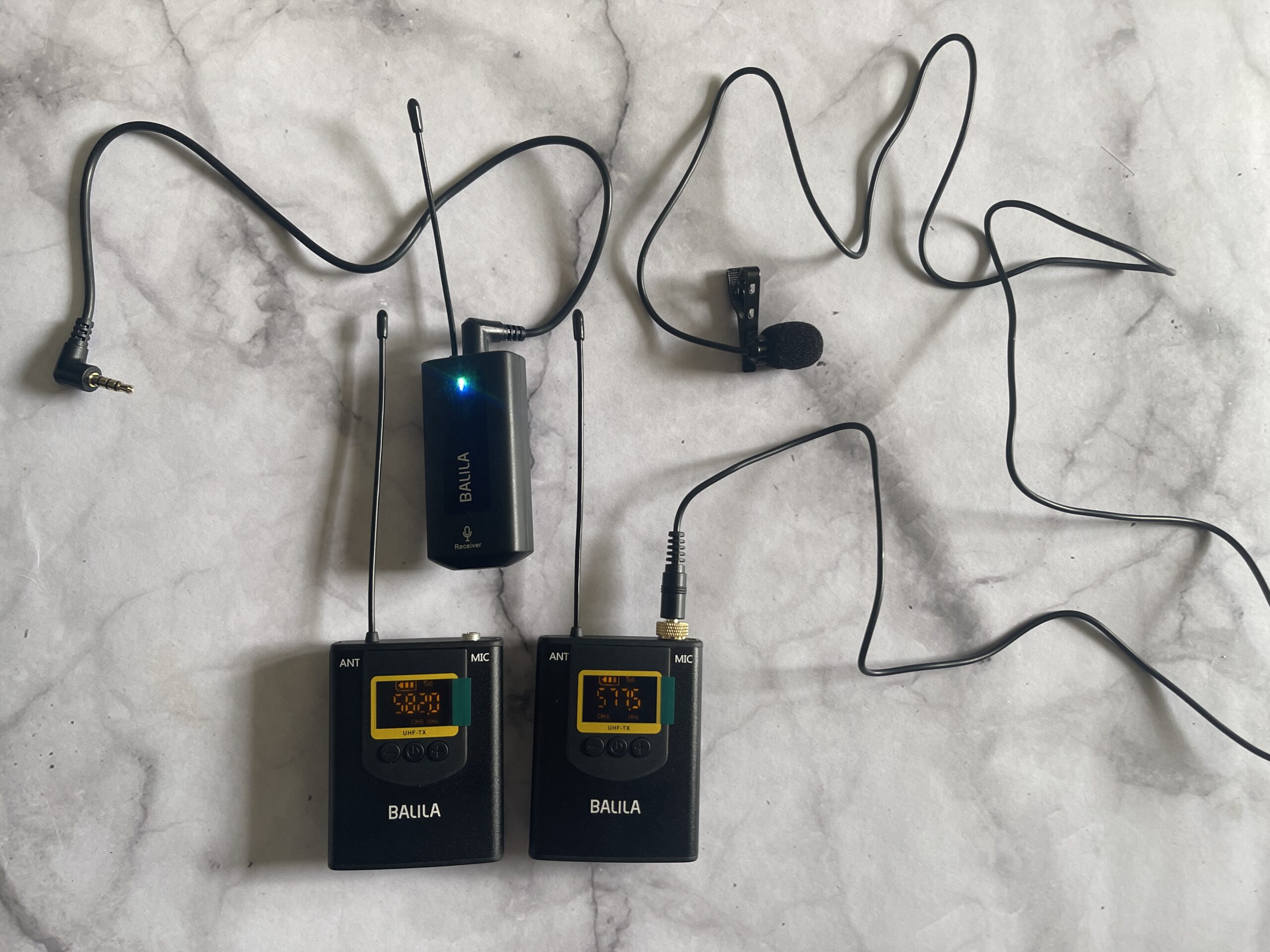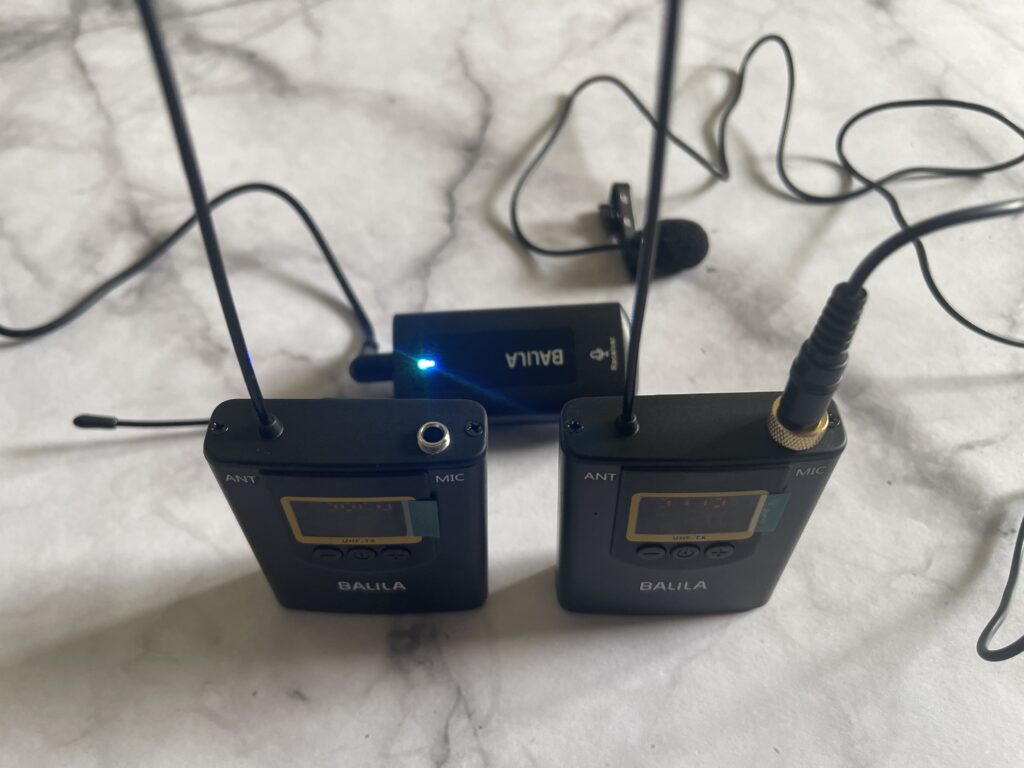 These units can be mounted on a range of products, from camera, phone to laptop etc. Charging the built in lithium batteries did not take long via the micro-usb charging cable though we did find this to be a bit short, a longer cable would of made charging a lot easier in a working environment. Cable quality was good.
The lapel microphones connected to the transmitters via a screw down audio jack with the transmitter displaying battery status, frequencies, pairing status to the receiver and more importantly the signal strength. Depending on your location you can choose from 15 adjustable recording levels.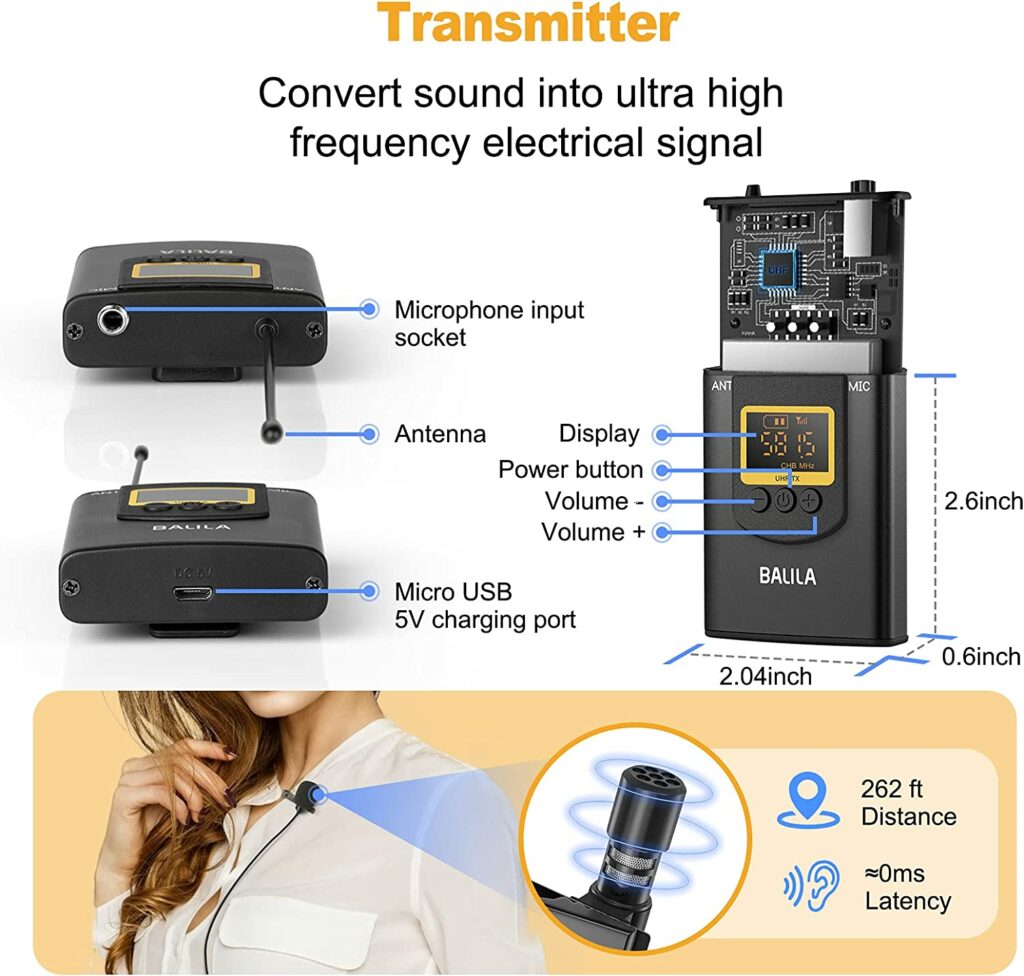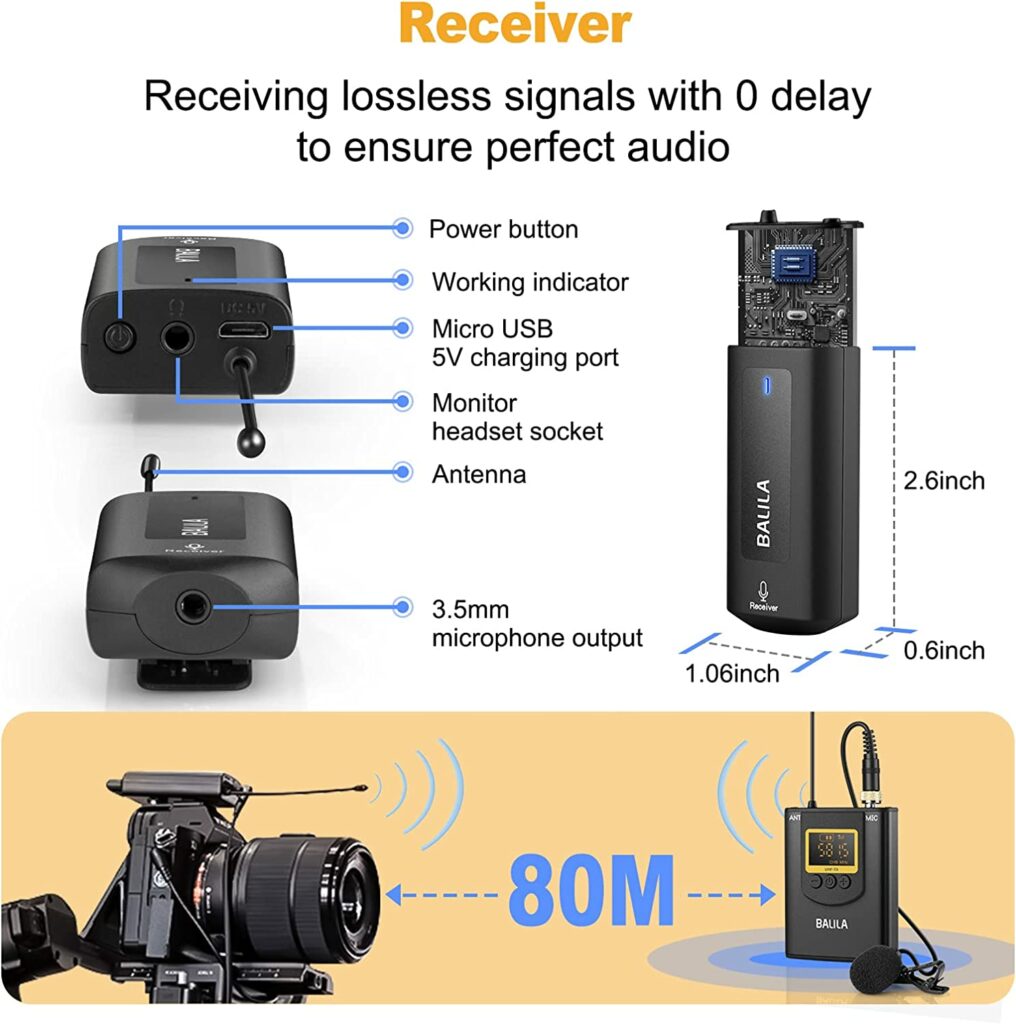 At various locations both units worked well with no problems both inside and outside. Distance was not an issue and the units worked perfectly recording great sound with clarity and no interference. The one issue we had was forgetting to plug the receiver into the VC input meaning on the first take we recorded no sound, a rookie error on our part but enforces the ethos of triple checking everything before shooting.
For the price these are real value for money rather than the dearer rival wireless microphone available on the market. We would seriously recommend them when in the market for wireless mics.