Review K&F Compact Messenger DSLR Shoulder Bag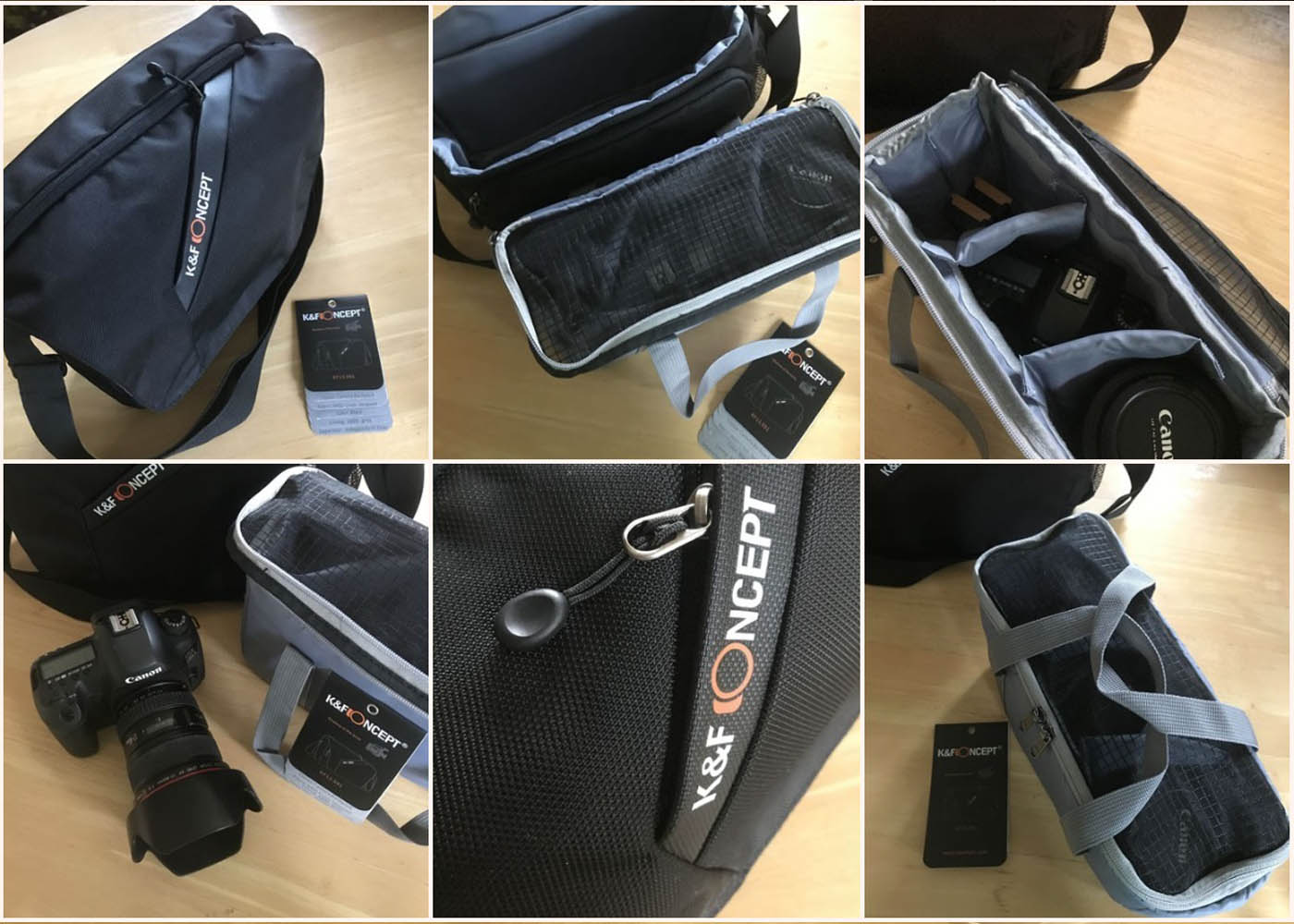 Compact Messenger DSLR Shoulder Bag
The Compact Messenger Shoulder Bag
If your looking for an everyday walkabout bag for your camera then you cannot go wrong with this crossbody compact messenger bag from K&F Concept (Kent Faith). The more you use it the more it is apparent that a lot of thought has gone into the design and functionality of this shoulder bag.
Firstly, the size is just about right, easy to carry by the handle or over the shoulder. It measures 38 cm x 11.5 cm x 28 cm allowing you to carry a single DSLR, 2 x lenses an iPad/tablet and various accessories. We were actually able to get two DSLR cameras into the bag (minus the hoods) but only one lens. The inner bag is removable with a breathable zip mesh top. The padding is good all round giving good protection to your equipment with two movable Velcro dividers allowing for a secure fit of your kit.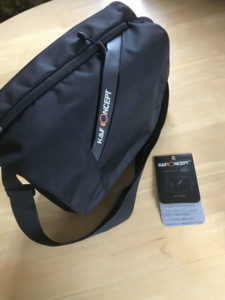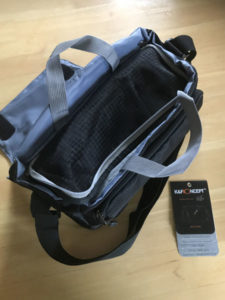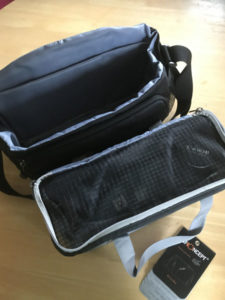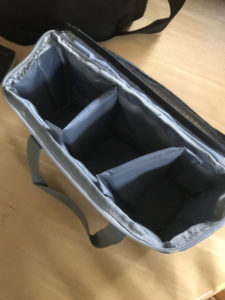 As can be seen here we tested the bag with our trusty Canon 5DSR, lenses and hood, spare batteries and accessories and we had no problem fitting all this in with a good snug secure fit. Weight distribution was good and we had no problem using the bag throughout the day. The added benefit for us was having a quick zip access panel in the top of the bag to get your camera out quickly, invaluable for those situations that require a speedy reaction.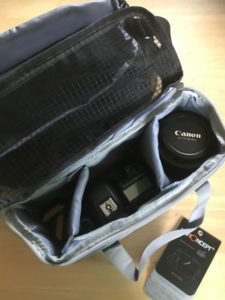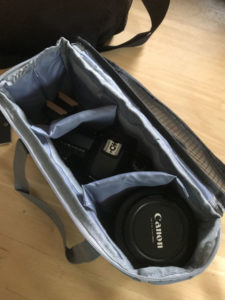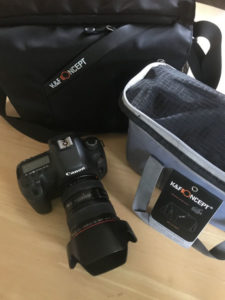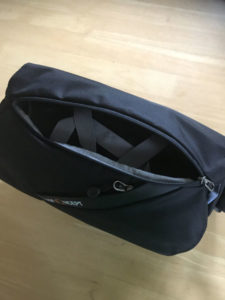 Build Quality
We found the build quality to be exceptional with a good durable 840D Cross Jacquard fabric, with good stitching and the zips having the pull tags making them easier to use but strong also. The interior bag is good quality with additional padding and the Velcro dividers are padded well with good fastenings. An added bonus is that this inner bag can be removed when a camera is not required allowing the bag to be used as a normally. On the outside there is a side mesh pocket for a bottle that is good quality. There is a good sized rear zip pocket allowing for more storage of items or your tablet. The inside front has a zip pocket with various compartments for more storage of your spare batteries, cabling etc.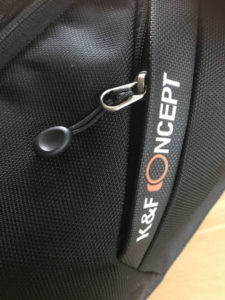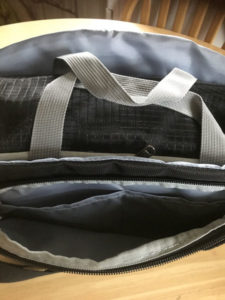 We found the Compact Messenger bag a real asset for day to day walking about without having to carry a large backpack. Added to this the low price for such a great piece of well thought out constructed kit gives real value for money. This is definitely one one bag that you should have in your kit.
Buying the KF Compact Messenger Bag
For those interested in the K&F Compact Messenger Shoulder Bag you can get it here:
SKU KF13.091 in Amazon uk: https://amzn.to/35XmKYh
SKU KF13.091 in K&F Concept webshop: K&F Compact Messenger Shoulder Bag