Review K&F Multi-functionall Large DSLR Camera Backpack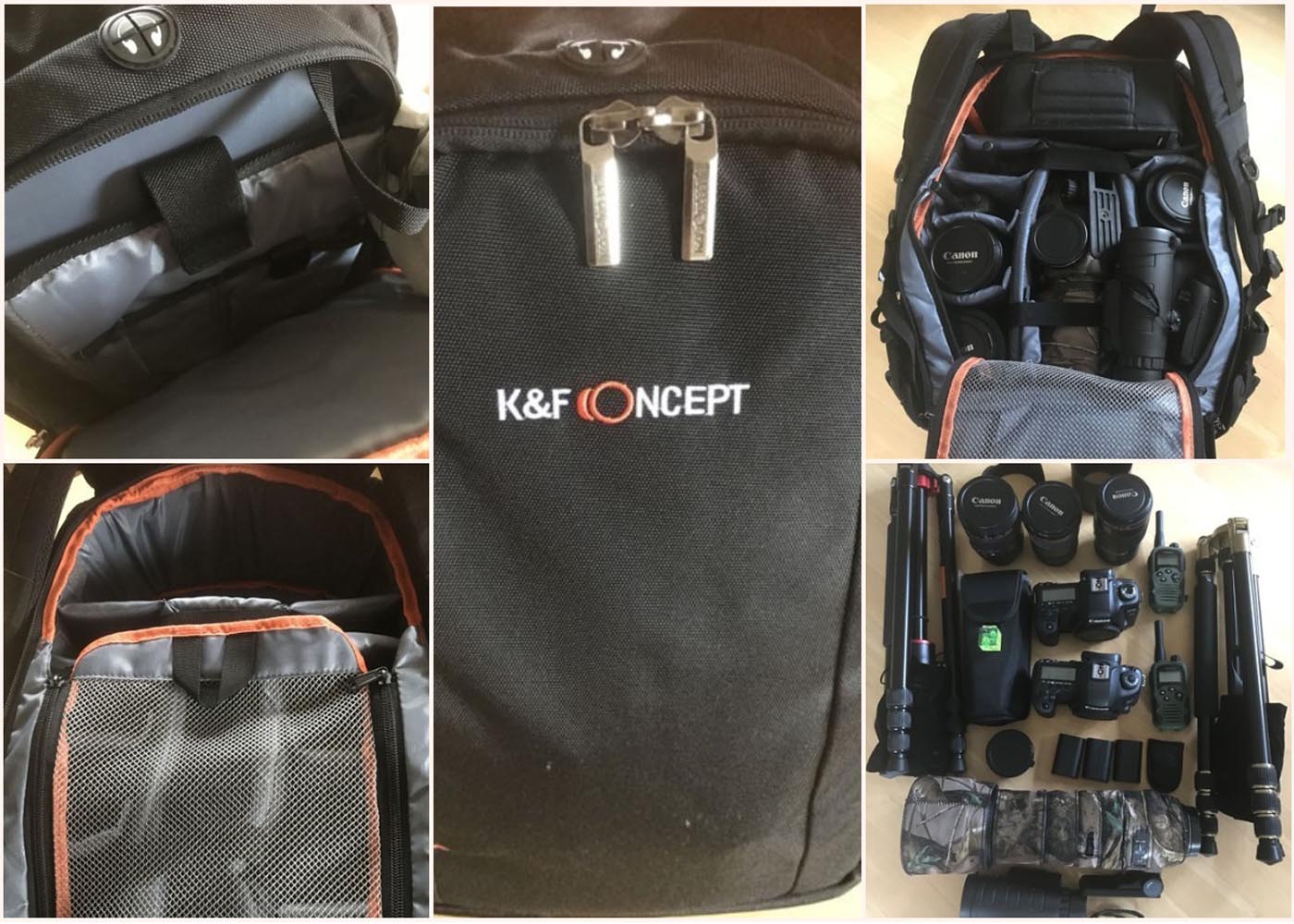 Multi-functionall Large DSLR Camera Backpack
Multi-functionall Large DSLR Camera Backpack (SKU:KF13.025)
If your like us you accumulate kit as time goes by and the problem of getting it all into your backpack becomes harder with each going out on location. The option most of us go to is two or more backpacks with each being specific for a type of job requirement. But this can be a pain, especially when having to lug it all everywhere remotely by foot. So we looked around to try and find a backpack that would take the majority of our kit.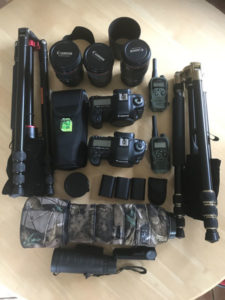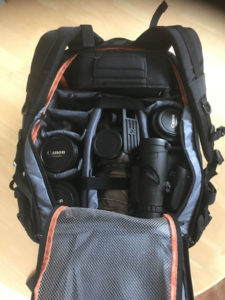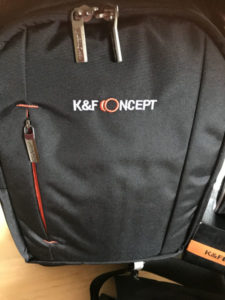 After much research we looked around and we opted for the Multifunctional Large DSLR Backpack by Kent Faith. This backpack is like a tardis, looks normal on the outside but you really can get some kit inside it. As with all the Kent Faith products the first thing you notice is the good build quality using 900D waterproof nylon material with waterproof zippers, good quality stitching. The dimensions are a good size also 29 * 17 * 46cm with a weight of 1.82Kg.
The main large compartment can hold a multitude of kit in various combinations with its modular divider system. As can be seen above we managed to fit two DSLR cameras, three Canon prime lenses with hoods, a sigma 50-500 bigma lens, flash, radios and various accessories and spotting scope. There is then a 3/4 zipped mesh liner to keep everything in place whilkst still allowing you to see what is behind it. Weight distribution was good when the backpack was on and it was comfortable with the various padding and twin back/shoulder straps. The added bonus for us was the security of access to the kit from the back part, so when worn the access is against your back, no chance of someone dipping your kit whilst your attention is focused on that shot.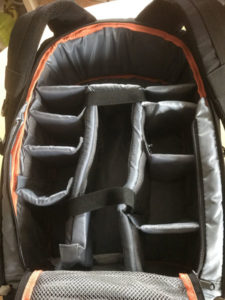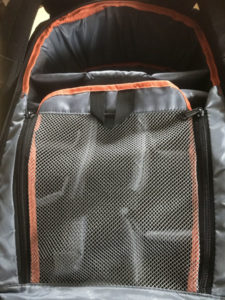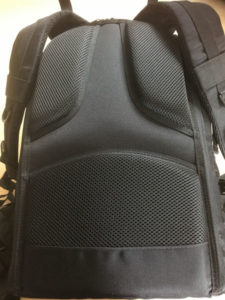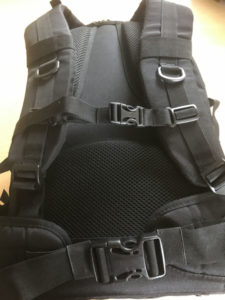 The front of the pack has the headphone socket with a large zippable compartment for storing accessories and tablet/laptop (up to 11″) with the waterproof rain cover housed here also. There is also a smaller side pocket on the front for documents etc. One on side is the tripod straps and concealable tripod pocket and on the other a mesh holder for drinks bottle etc. We were able to house one of our tripods no problem and again the weight balance was good which was key for walking some distance. A lot of thought and design has gone into the backpack by those that know what is required for outdoor travel photography.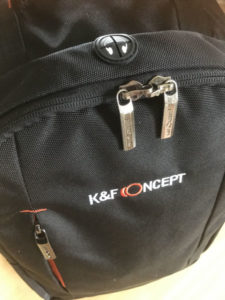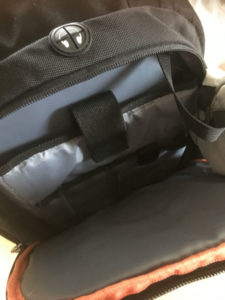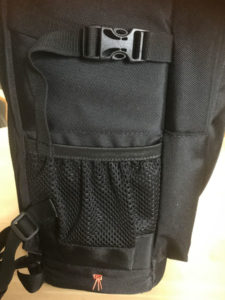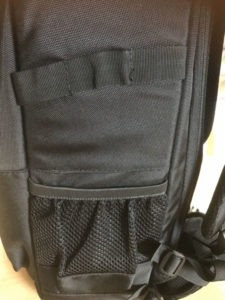 For us this backpack has been a saviour for on-location work and if your after a workhorse of a backpack to fit a ton of kit then this is the backpack for you.
Buying the K&F Multi-functionall Large DSLR Camera Backpack
For those interested in the K&F Multi-functionall Large DSLR Camera Backpack you can get it here:
SKU KF13.025 in Amazon uk: https://amzn.to/372w7qk
SKU KF13.025 in K&F Concept webshop: K&F Multifunctional Large DSLR Camera Backpack