Review K&F TM2534T Tripod/Monopod Kit

K&F TM2534T Tripod/Monopod Kit
We have a number of Kent Faith tripods because we like their construction quality and the thought that has gone into the design plus they are cheaper than most of the other hign end brands of similar quality.
If your looking for a portable and multi-purpose tripod then the KF-TM2534T is the one to go for. Initial impressions upon opening the box when it arrived were good as we expected. All KF tripods arrive in a good sturdy packaged box with its own carry bag.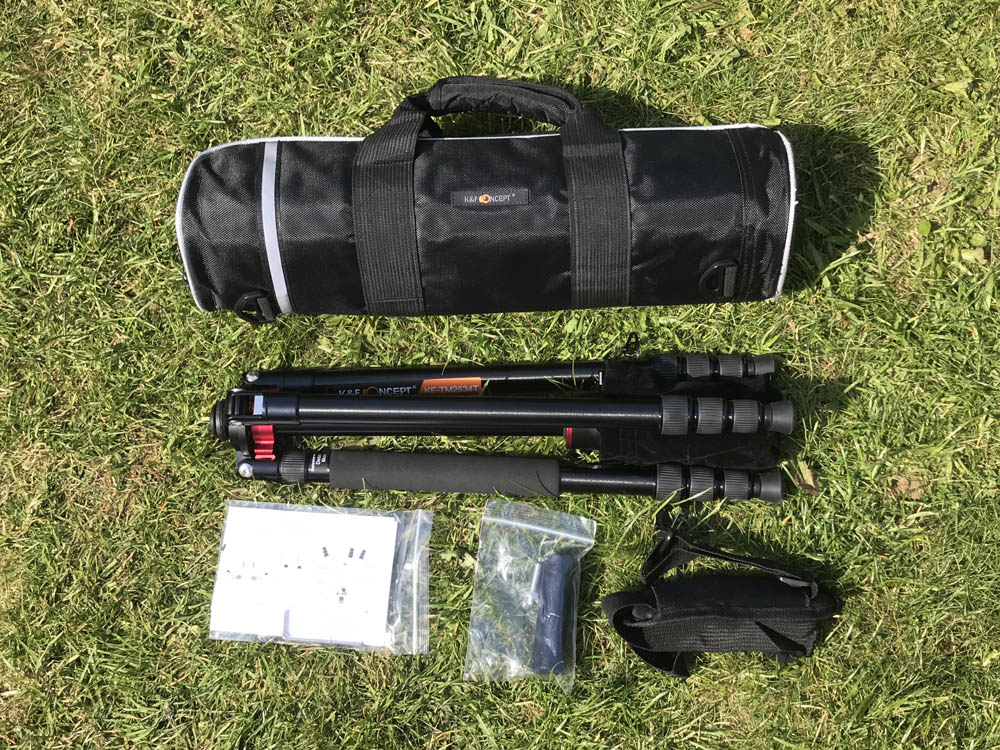 The construction and build quality of the tripod is the usual good quality you would expect from K&F. A lot of thought has gone into the design and functionality by the KF designers. Made from aluminium and magnesium alloy allowing it to be light and versatile. It's black design with red accents really gives it a good look.
When folded down the tripod measures just 49cm (19.29″) with its four leg sections that collapse into each other with a twist lock mechanism giving a good compact sturdy feel and when fully extended stands 193cm (75.98″) suitable for the tallest of us. The four leg sections can adjust at 25, 50 & 80 degree angles for those low angle shots.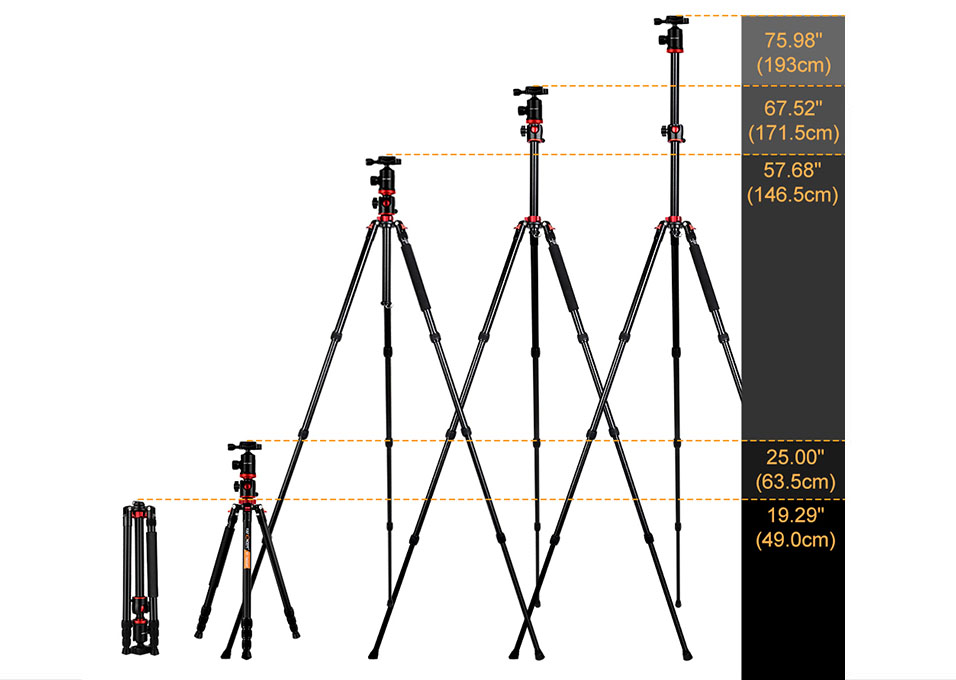 The tripod can be set to various heights as can the monopod feature being versatile enough for all of your event requirements. A quick breakdown of the main features can be seen as follows:
Folded 19.29″ (49cm)
Fully extended 75.98″ (193cm)
Monopod function with maximum height 78.82″ (200cm)
Non rusting aluminium magnesium alloy
1.1″ (28mm) ball head
Central column moves a full 180°
Central column can be rotated 360° horizontally
25mm leg diameter with 4 leg sections and twist lock extenders
Load capacity of 10Kg (221lbs)
Actual weight 2.8Kg (2800g)
Ball Head
Integrated bubble level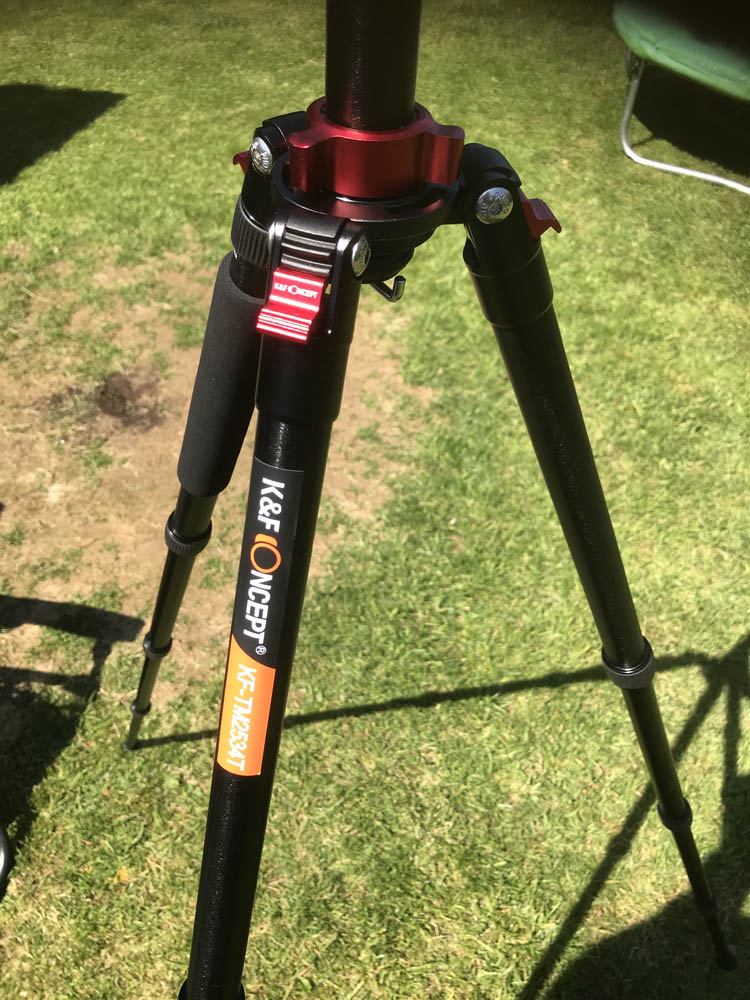 We tried the tripod in a number of configurations with various cameras and lenses to test for balance and functionality and the tripod worked well and was stable with no tilt slippage that you get with other brands. The versatility of the tripod came in really handy when trying out top down photography or macro work.
When converted to the monopod we tried it with our 28-300 lens and it worked well, giving the support and a good feel of stability when taking photos. You may never use that feature but it worked well and is always useful to have just in case.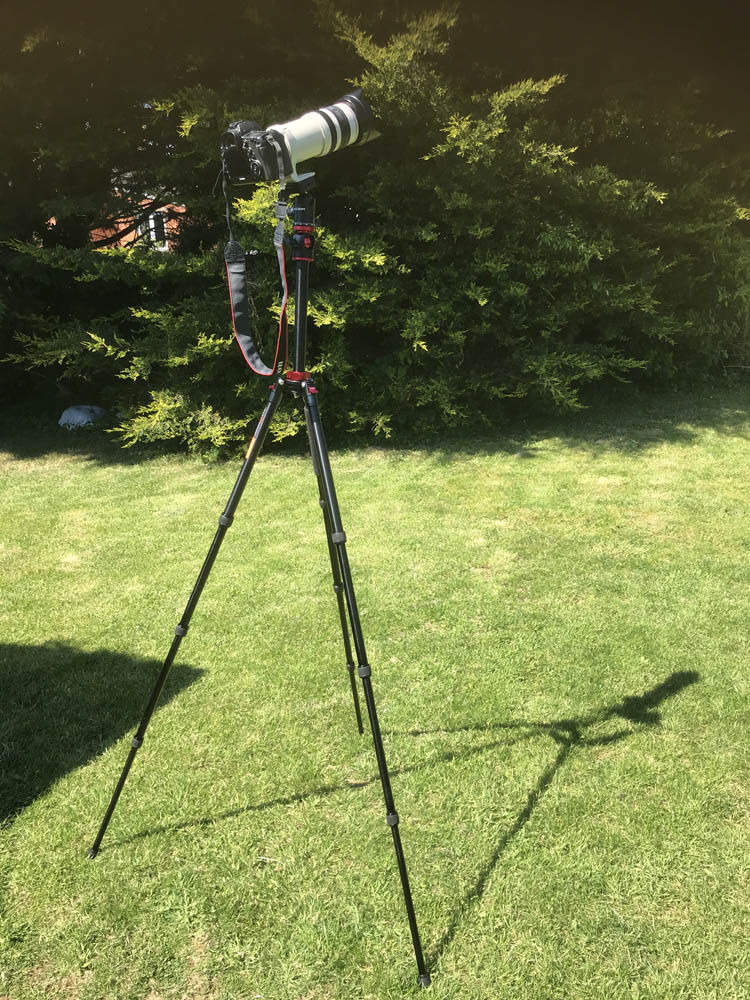 All in all the TM2534T tripod is a must have, versatile with bundles of functionality, and as with our TM2515T Tripod it fits perfectly onto the side of the K&F Multi-functionall Large DSLR Camera Backpack.
This is a great tripod to have in your kit bag.
Buying the KF K&F TM2534T 72″ Tripod/Monopod Kit
K&F Concept all site discount: 10% OFF Code: KF10US until 2020.6.30
For those interested in the K&F TM2534T 72″ Tripod/Monopod Kit you can get it here:
SKU KF09.015 in Amazon uk: https://amzn.to/30rWYv8
SKU KF09.015 in K&F Concept webshop: K&F TM2534T Camera Tripod Monopod Kit 72″