Review KF35.005 Outdoor infrared night vision mini trail camera

Outdoor Infrared Night Vision Mini Trail Camera
Why a trail Camera?
Photography covers a wide range of genres, especially if you are looking at taking photos and/or video of wildlife. You could sits for hours waiting for that elusive fox or badger to turn up and not see anything. However, you could set up a mini trail camera to take photos / videos for you saving you a lot of wasted time.
We wanted to try out the K&F Concept (Kent Faith) outdoor infrared night vision trail cameras. We bought two for a local school, for the children to learn about nocturnal wildlife in their area. The Two cameras arrived quickly from the K&F website.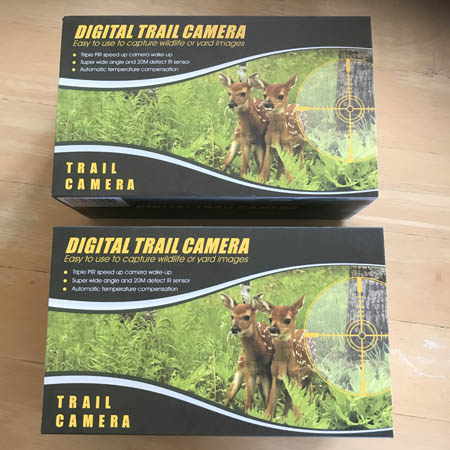 The Camera came with a number of accessories such as an installation belt, wall mount, USB cable and manual. All we needed to supply was an SD card and batteries.
Build Quality
Opening up the cameras is a 6.1cm colour TFT LCD screen allowing you to review photos & videos without having to take the SD card out. It has a feature packed menu allowing you to choose various shooting mode resolutions (1M/3M/5M/8M/12M) and video resolutions (from 640 x 480p up to 1920 x 1080p). You can also set it to shoot photos and video at the same time and time delay.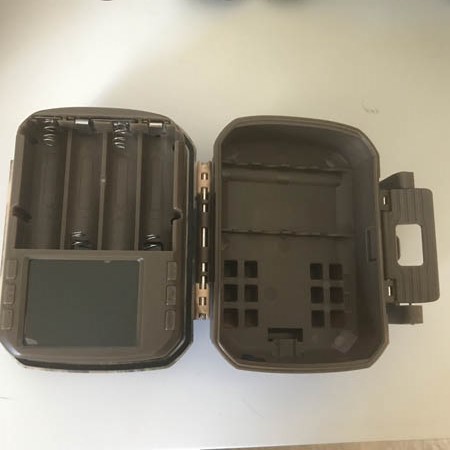 We found the menu easy to use and quite straight forward. Setting up the camera was really easy. The mode switch underneath gives you enough time to get out of the way before the camera became active.
The camera itself is of good robust sturdy quality measuring 87mm x 110mm that fits in the palm of your hand. The camera comes with the IP65 waterproof rating so it can be left outdoors in all weather conditions. And will function fine in temperature variations of -20ºC to 70ºC. The camouflage printed pattern on the cameras was really well done, blending in perfectly when in place so as to not attract attention.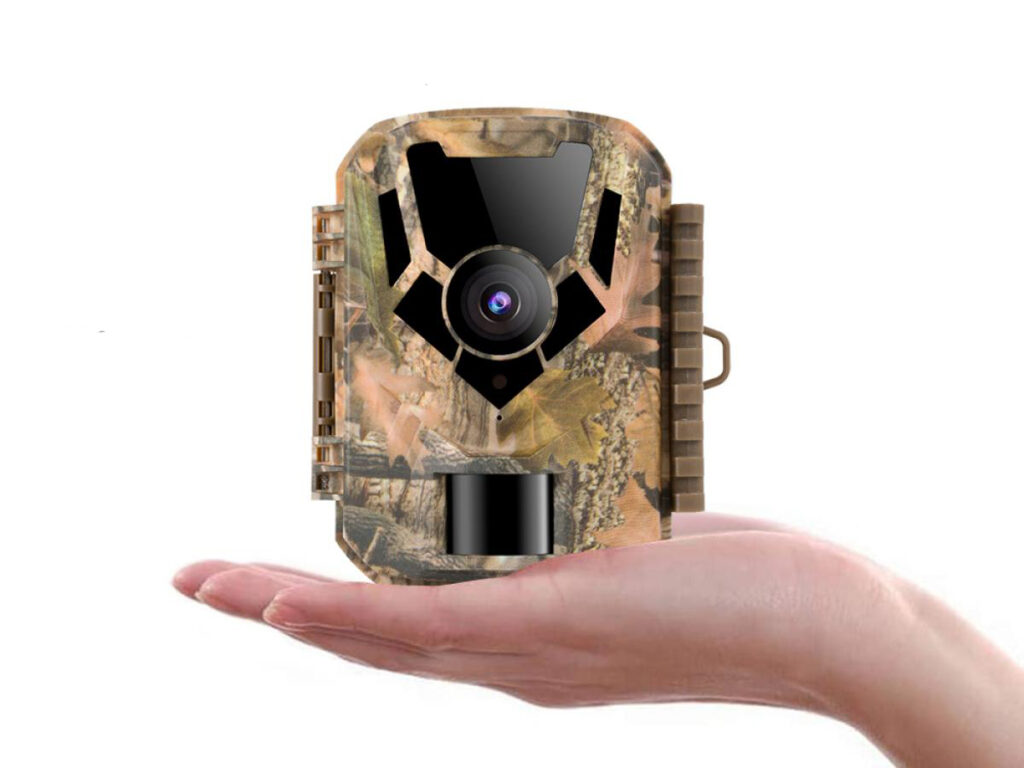 The unit takes 4 x AA batteries and an SD card (up to a max 32Gb). The display was clear and menu was easy to read and understand. Underneath is a DC for mains power, AV for headphones and USB. The speaker was clear with no crackling and the sound recorded really well. Closing the unit the system locks tightly giving a good waterproof housing.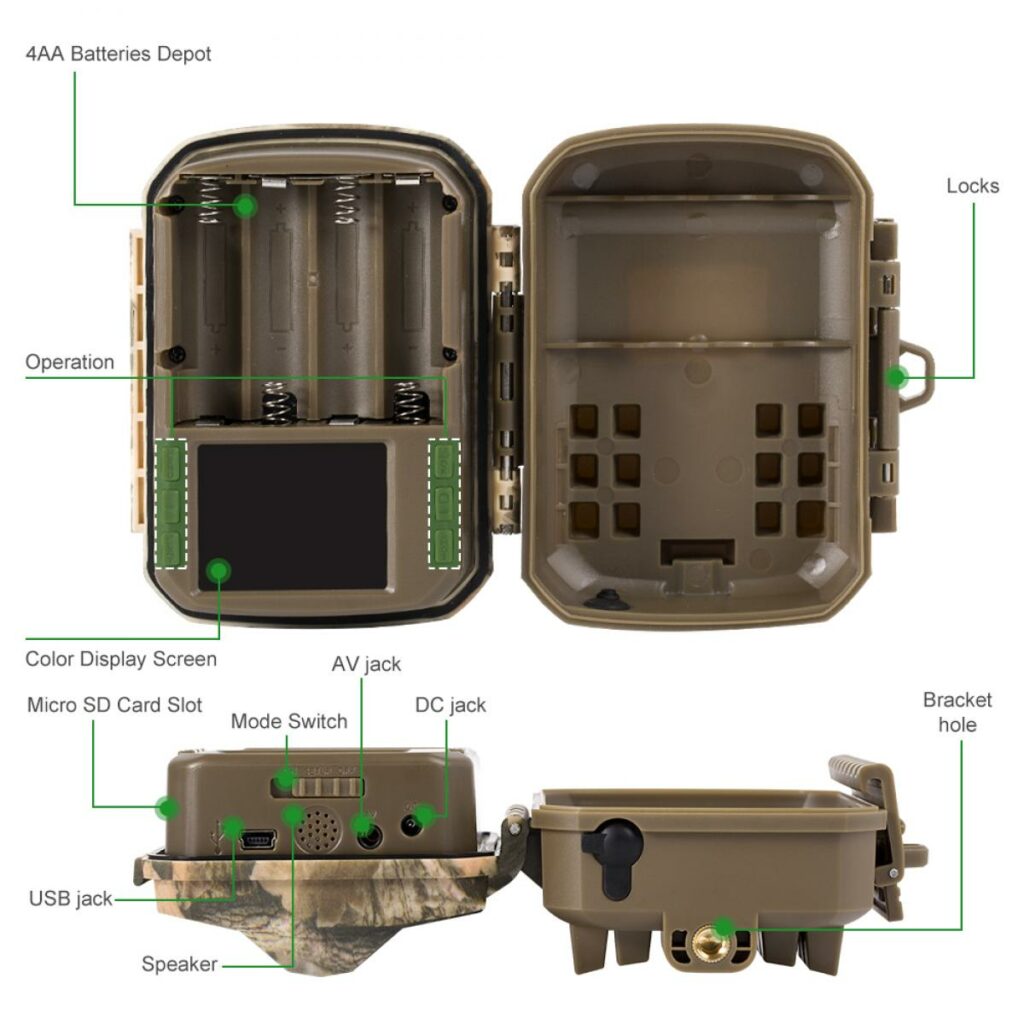 Conclusion
We found the Outdoor infrared night vision mini trail camera great to use. It was not expensive. KF Concept do have better resolution cameras in stock (such as the KF35.003) but these little cameras were perfect for a school. This is definitely one camera that you want in your kit bag.
Buying the Outdoor Infrared Night Vision Mini Trail Camera
For those interested in the K&F Outdoor infrared night vision mini trail camera you can get it here currently for only £34:
Trail Camera SKU KF35.005 in K&F Concept webshop: K&F Outdoor infrared night vision mini trail camera
with 10% Off Discount code: KF10US