Review of the KF13.084 Large DSLR Camera Backpack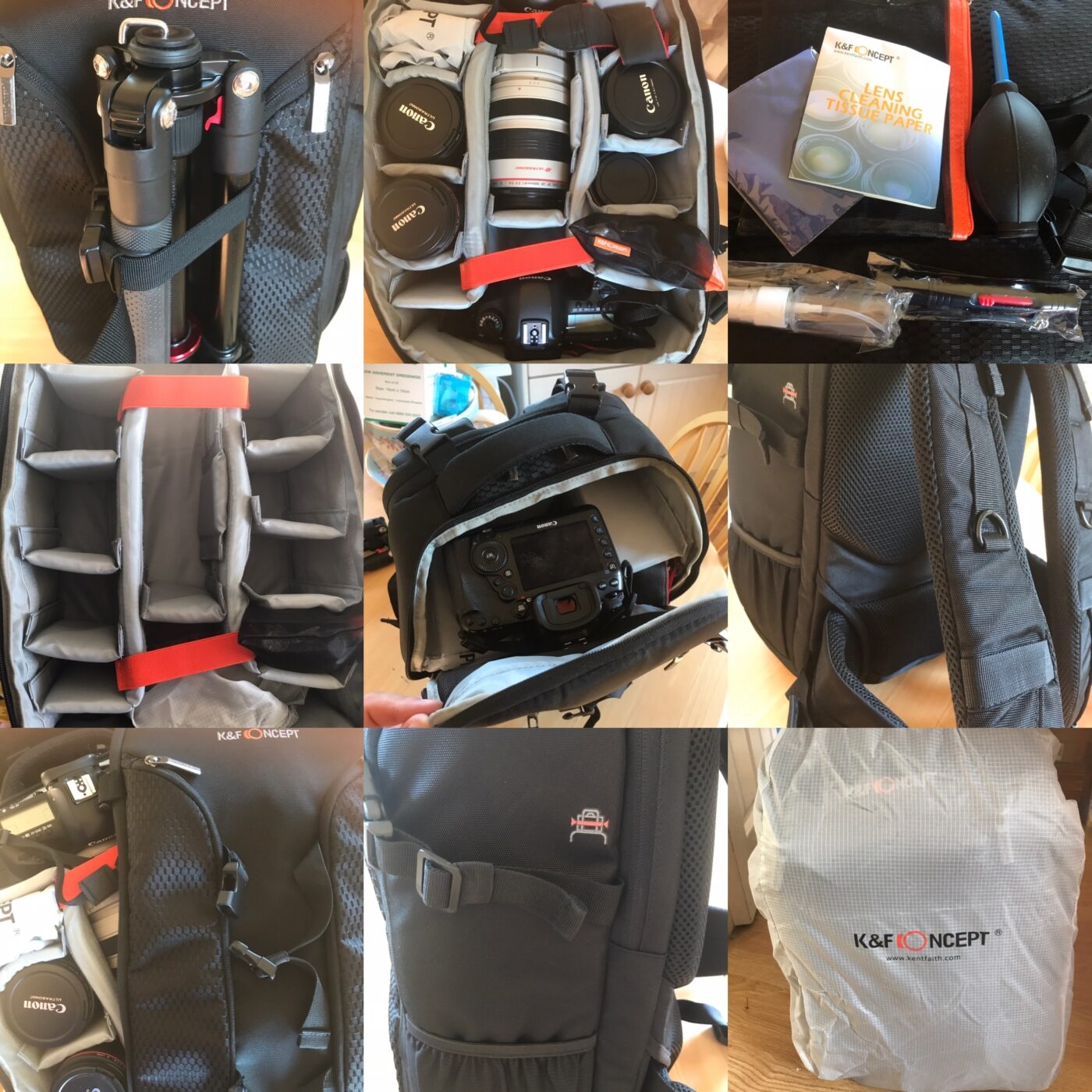 Large DSLR Camera Backpack
Large DSLR Camera Backpack (SKU:KF13.084)
No matter how much kit you have there is always room for that little bit more. The new camera or lens that hits the market. And, if like us the problem you then have is how to move it all from one location to another keeping it safe.
Them lovely folks at Kent Faith sent us their Large DSLR Camera Backpack to try out. Now we have a number of KF Concept backpacks that are invaluable to us when having to walk (and sometimes climb) to a specific location. So we were pretty excited to try out this new version.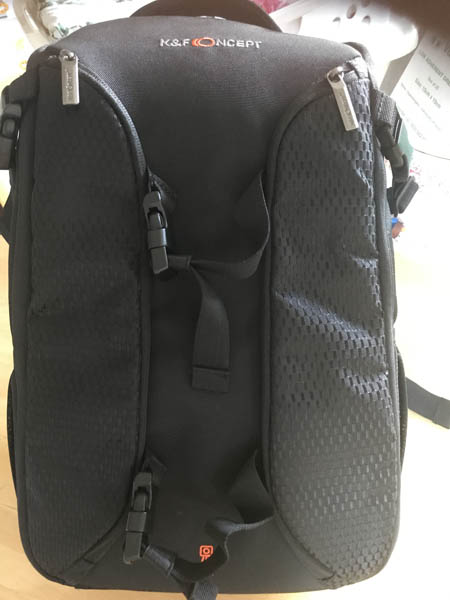 First thing that hits you is the construction. This backpack really is designed towards comfort and functionality. The bag measures 11.81″ x 7.07″ x 18.50″ with a capacity of 25L. There are more straps and clips on this bag that cover a whole multitude of functions. It is a job to know where to start.
The front uses what KF term as a Suspend System which allows your tripod to be strapped centrally. This gives a good balance and weight distribution, so it is not all on one side. The left and right sides can carry lens tubes.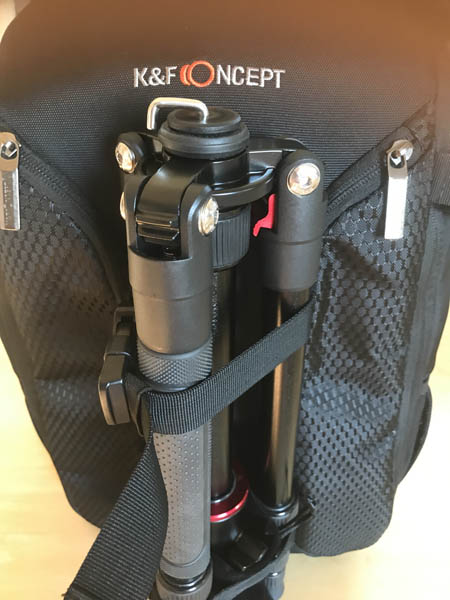 The inside is well laid out. Plenty of sections and the option for two DSLR cameras and multiple lenses etc. We tried it out with a 5D MK4 & a 5DSR on a 28-300mm lens plus an additional 3 lenses, all fitted no problem. A really nice function is the ability to unzip the top part to lift out your camera without having to open up the whole bag. We found this easy access facility really helpful.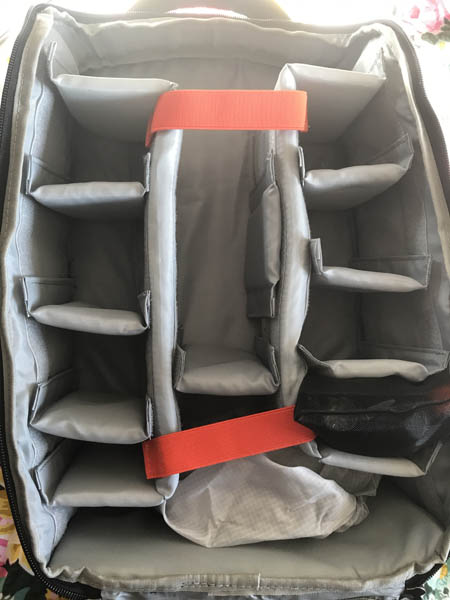 Build Quality
Construction is of the usual high standard you would expect from KF. Splash proof and tear resistant nylon with good stitching. Internally the bag uses PE board and EPE Foam for padding and comfort. For us it worked great when the bag was loaded, it was easy to manoeuvre about.
The air mesh straps and back padding keeps you cool and very comfortable. We had no problems with this backpack after walking with it on for 40 minutes. A lot of thought has gone into the design and construction giving what we think is a first class backpack.
Accessories
The backpack comes with a great waterproof cover, that is well made and easy to put on when required. It also comes with the usual lens cleaning kit full of useful accessories.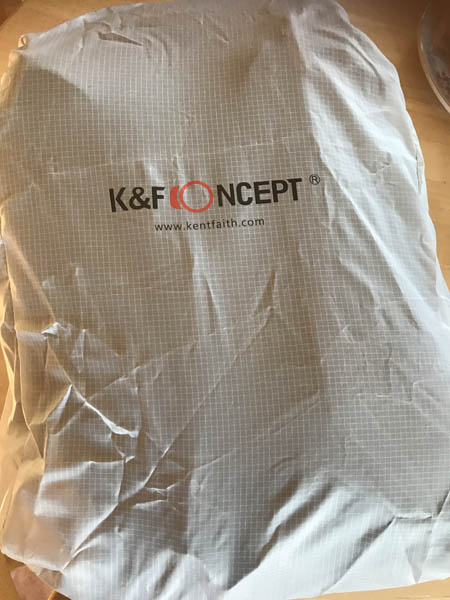 We think is a cracking backpack. It gives huge functionality for such a small price compared to the big named rivals. For us this backpack is ideal for moving your kit about from one shoot location to another.
KF13.084 Large DSLR Camera Backpack
86.99