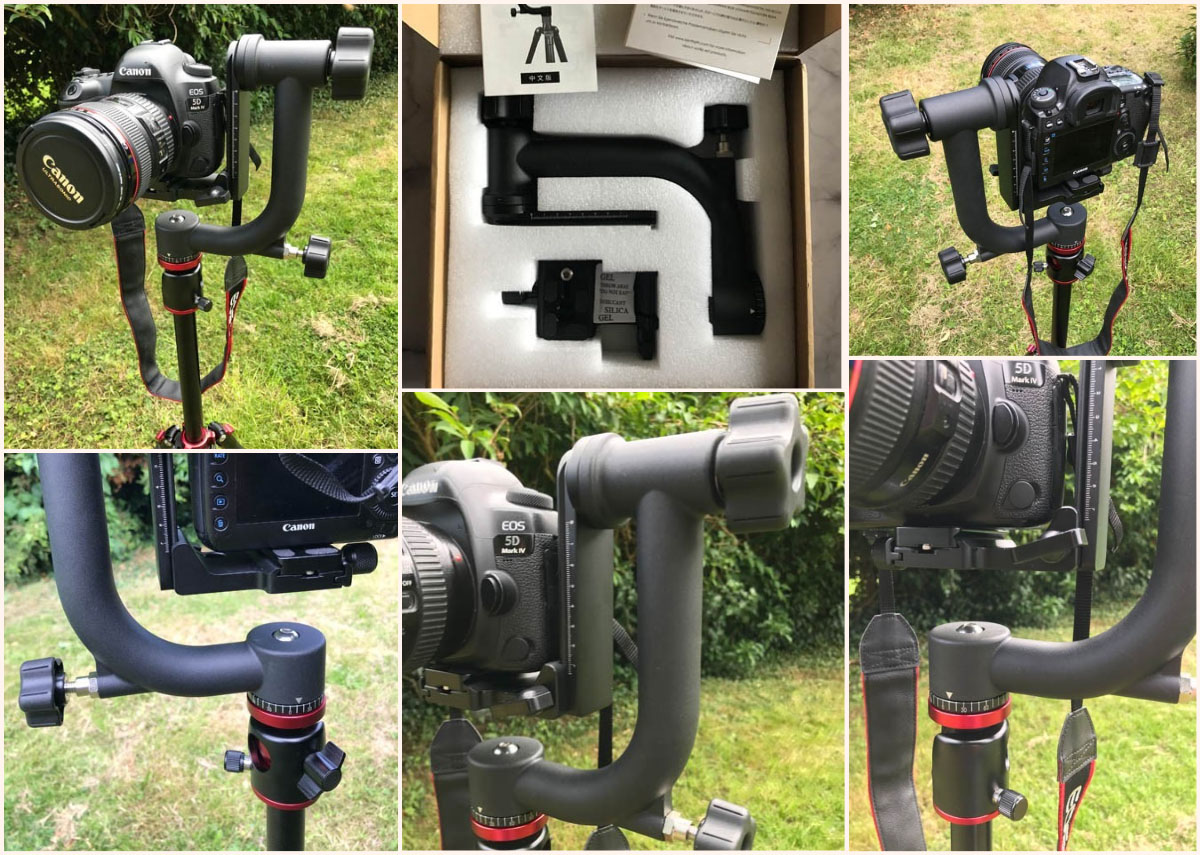 K&F KF31.033 Tripod Gimbal
Pan & Tilt Tripod head gimbal (SKU:KF31.033)
We have all experienced the issue of trying to hold a big lens steady whilst aiming up at an angle. Tripods help but you really need a pan and tilt gimbal to really make the most of what you are trying to capture. When we saw the pan and tilt tripod head gimbal we ordered one to try out.
Delivery was quick from KF in China and initial impressions upon opening the box were good. The gimbal was housed in shaped Styrofoam packaging. No branded packaging just a plain box printed with 'Filming Equipment' and the KF details on a sticker.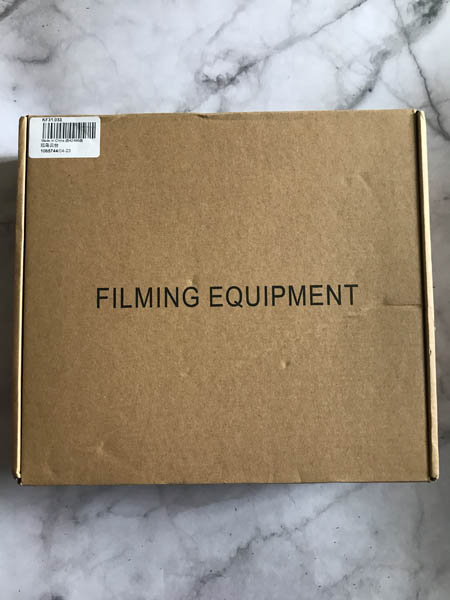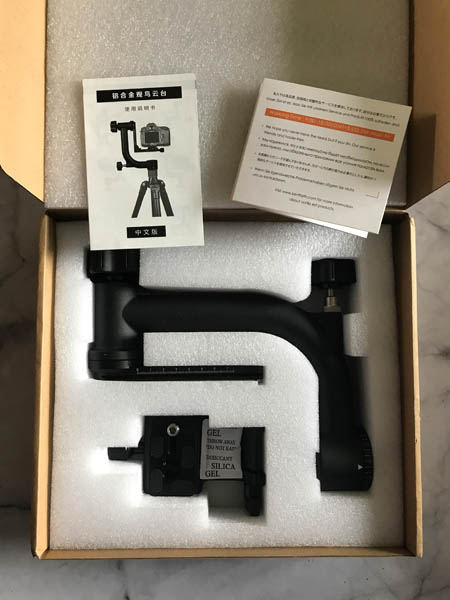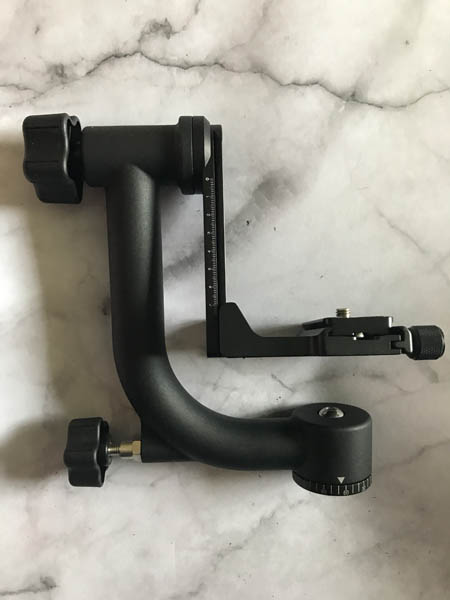 We really liked the feel of this gimbal with its rugged design and solid construction. Made of aluminium alloy and plastic, it has a good weight to it at 1.42kg. It felt good in the hand and not fragile.
It has a load balance of 20KG (44LBS) which is more than enough for those big lenses. Fitting to a tripod was easy it was just a matter of removing the tripod head from your tripod and screwing the gimbal to it using the quick release plate. One note though the 1/4 & 3/8 screws come screwed into each other. We spent 15 minutes searching for the 3/8 screw before realising where it was.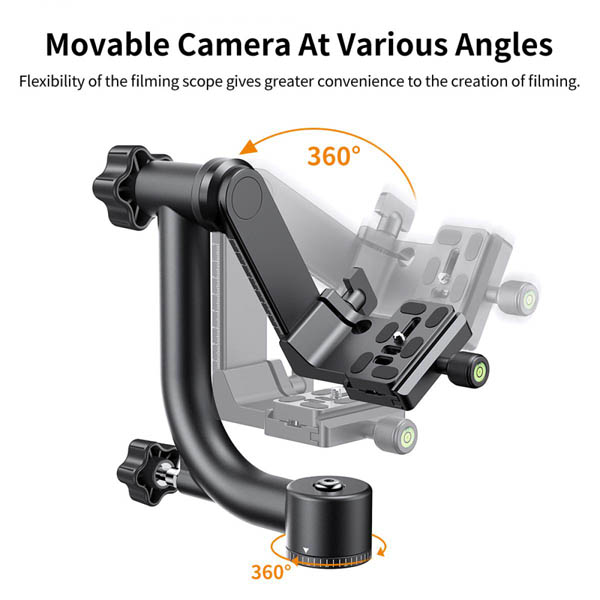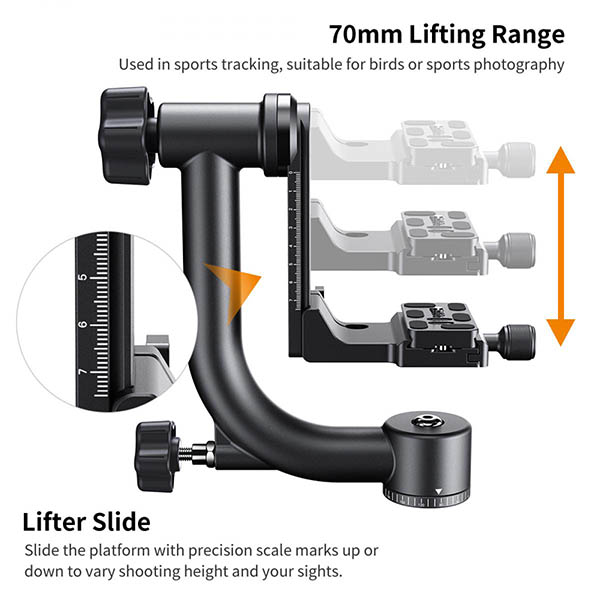 Fitting to the camera was easy with the quick release base plate and the camera moved really well, very smooth with fast tracking horizontally. We liked that the horizontal adjustment on the lens platform allowed for very precise positioning to get the centre of gravity.
We tried the gimbal out with a 5d Mkiv and various lenses and found it worked so well allowing tracking of birds in the trees keeping a steady panning movement and tilt to follow. The panning base and vertical arm with its 360 rotation worked perfectly and will meet any photographers demand of various angles.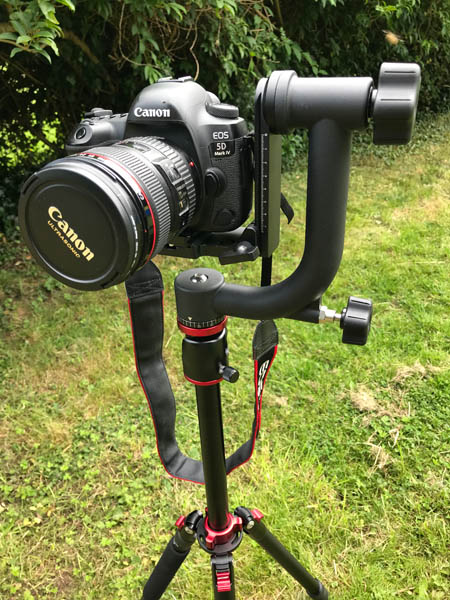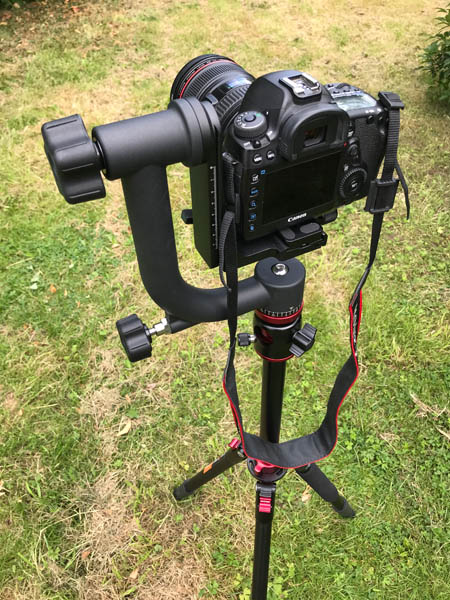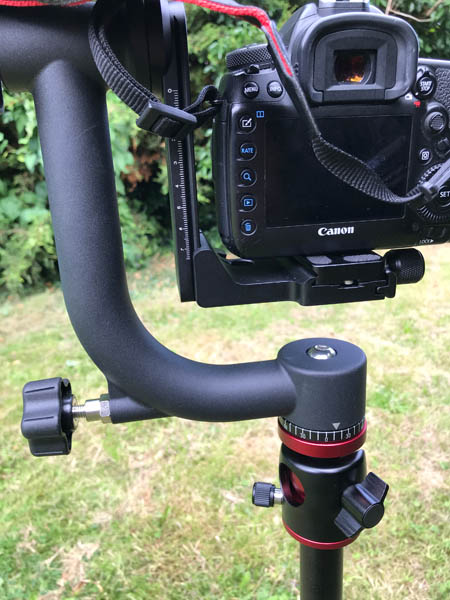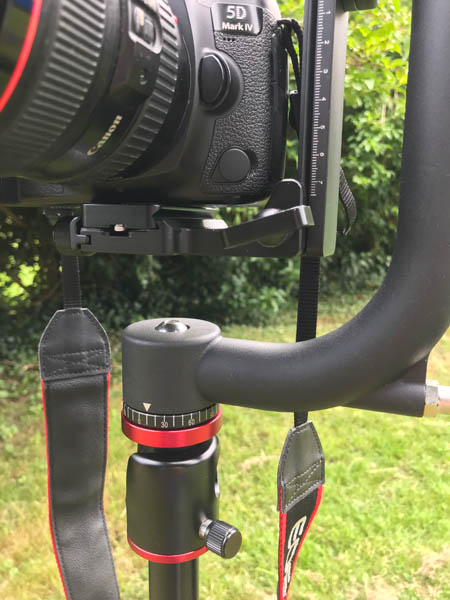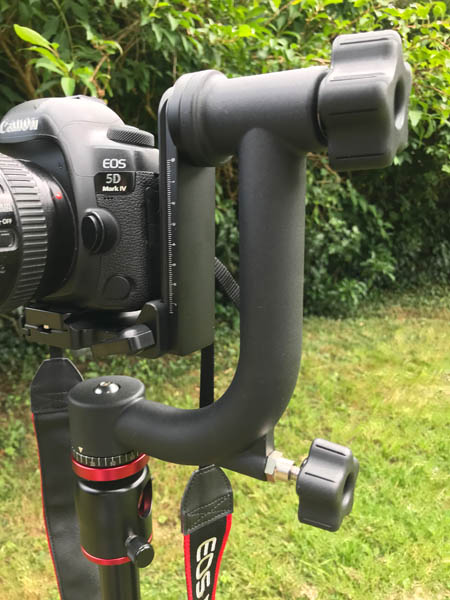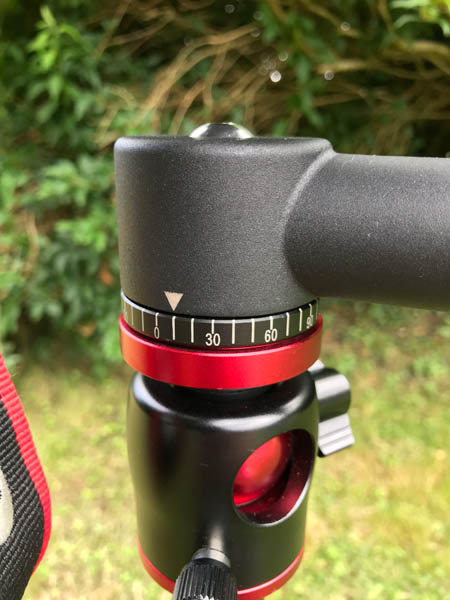 For those requiring a good steady tripod based pan and tilt system then this is it and one you will definitely want for your kit bag.