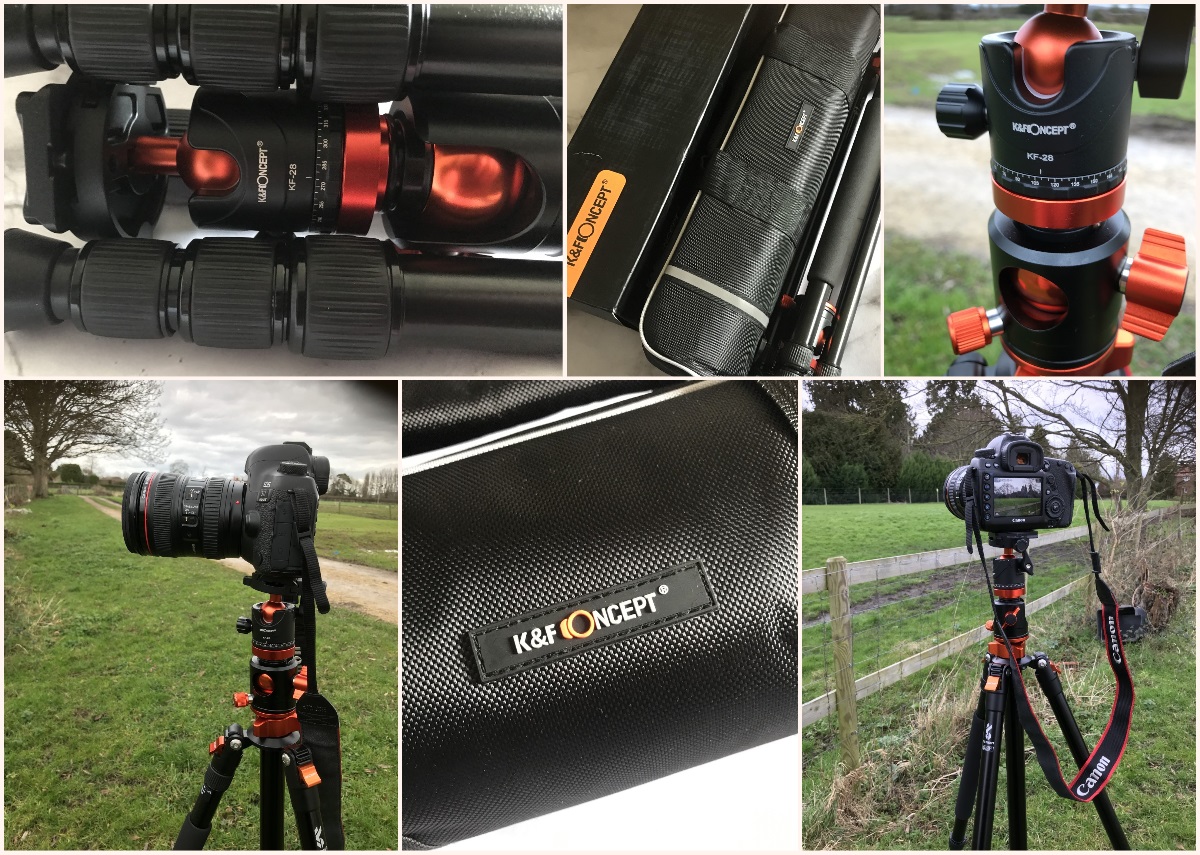 K&F SA254T1 Tripod/Monopod Kit
Lightweight Compact Tripod (SKU:KF09.086)
With all that is going on with deliveries to and from the UK currently, we wondered when this would turn up but surprisingly it arrived pretty quickly. When K&F contacted us, asking if we wanted to try out their SA254T1 tripod we jumped at the chance. As we have said previously their tripods have always been of good construction quality with a lot of thought going into the design.
Initial impressions upon opening the box were all good. KF tripods arrive in a good sturdy packaged box with its own branded carry bag. The tripod aesthetically looks good with its orange and black colours. Weighing in at 2Kg, it is lighter than some of the other K&F tripods that we have.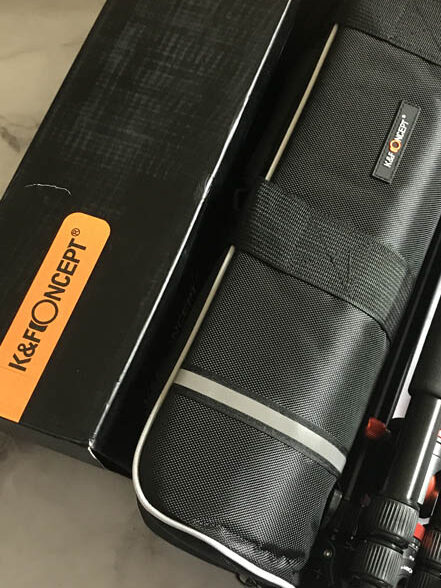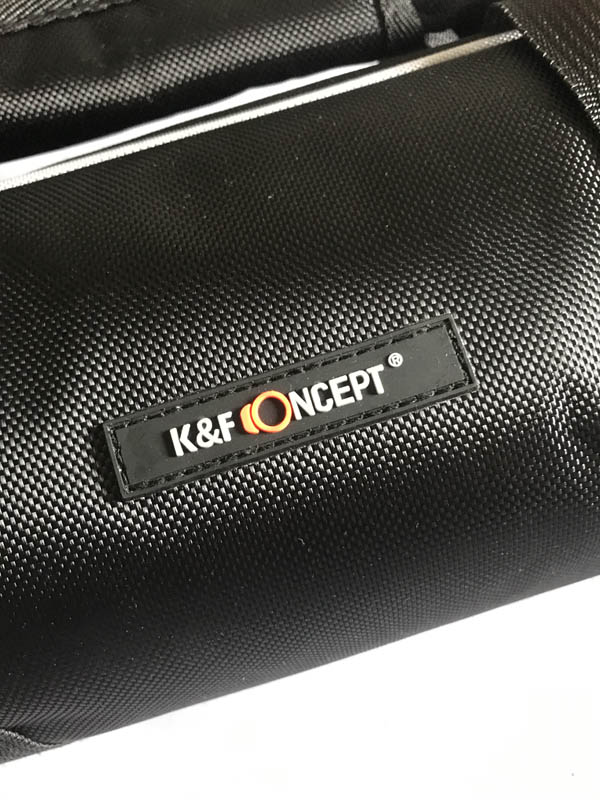 Now for such a compact tripod it packs a lot of punch with a load capacity of 10kg (22lb) but also an extendable height of 96″ which for those tall photographers out there this is the tripod for you.
It has a good array of features, the central column can move from 0 to 180 degrees and be rotated 360° horizontally, perfect for those that love to shoot those panoramic shots.
The tripod is made with aluminium magnesium alloy giving good strength whilst still being relatively lightweight. The K&F Branded quick release plate has been given a hard anodic oxidation treatment.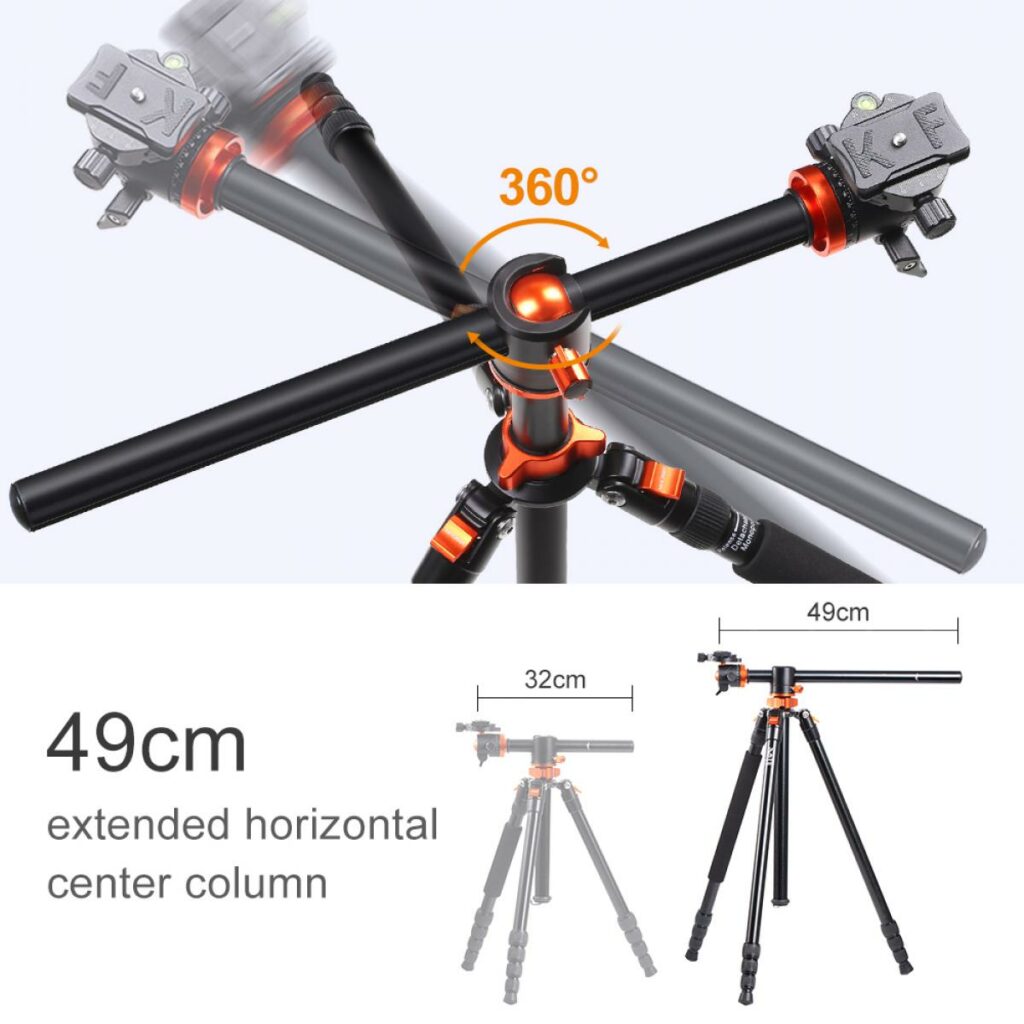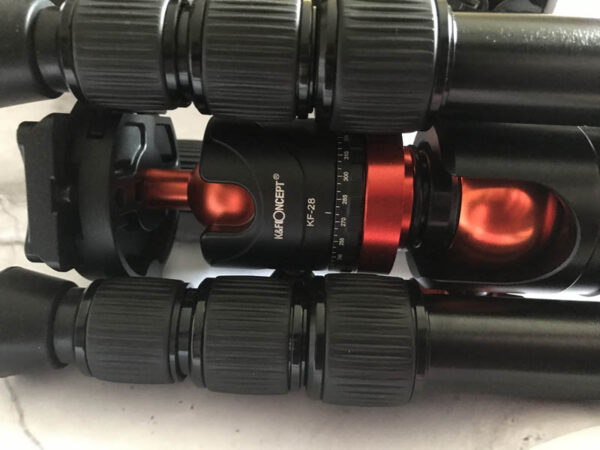 In a detachable monopod format you can use the stick element for your camera or as a walking stick, perfect for those that like to get out and about in the elements for landscape or wildlife photography.
The tripod is easy to set up, the four sections leg tubes work well with the spiral twist locking system allowing for easy leg length adjustments.
Key elements are coloured orange such as the 28mm Large KF-28 ball head giving a larger sphere for more stability. The centre column lock and leg angle adjustment release buttons are sturdy.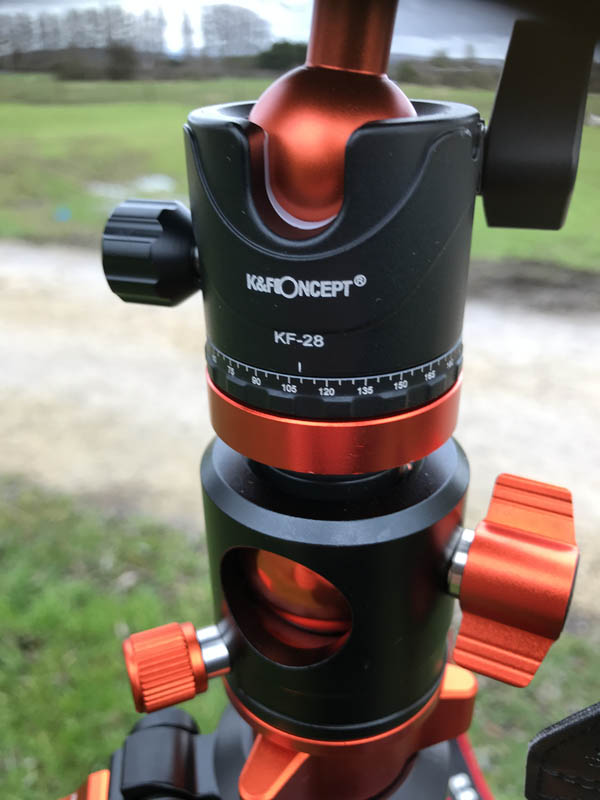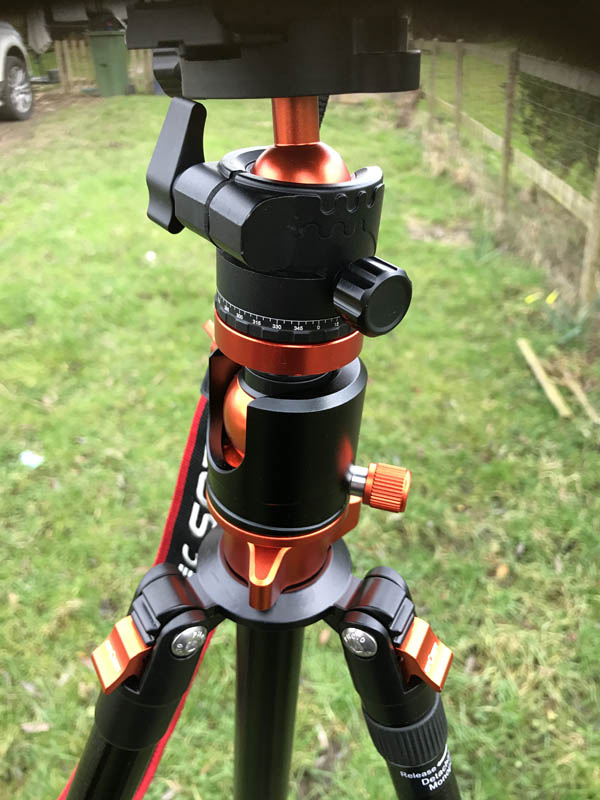 We took the tripod out with the 5d Mkiv and a 24-105 lens and it worked no problem with various settings and configurations. The quick release plate gripped well and worked no problem. The ball head was rock steady with no creep and the locking nuts all performed as one would expect.
Completely collapsed the tripod measures 57cm (22.4″) and covers various sizes right up to fully extended of 239cm (94.1″). In all configurations the tripod was steady and coped with the weight distribution easily. We tried a number of lenses from a 28-300 to a 150-500 and the tripod worked really well with the weight and remained steady.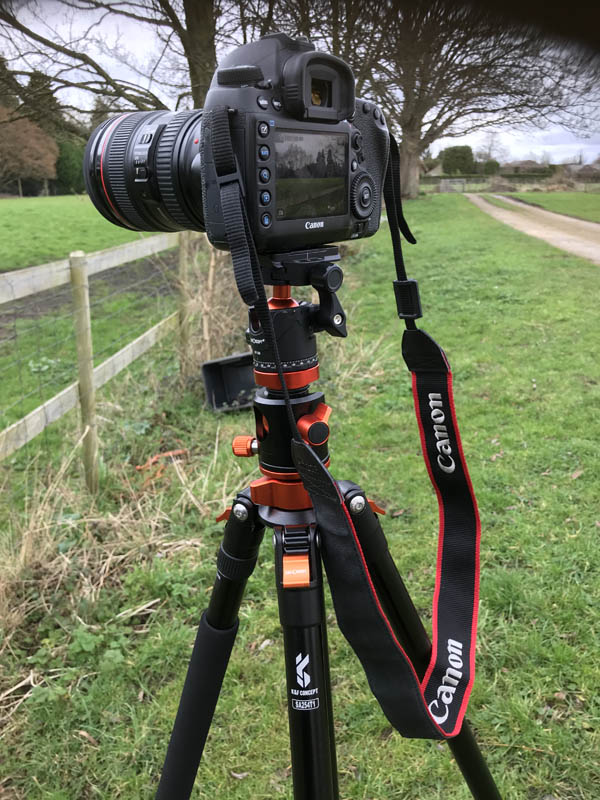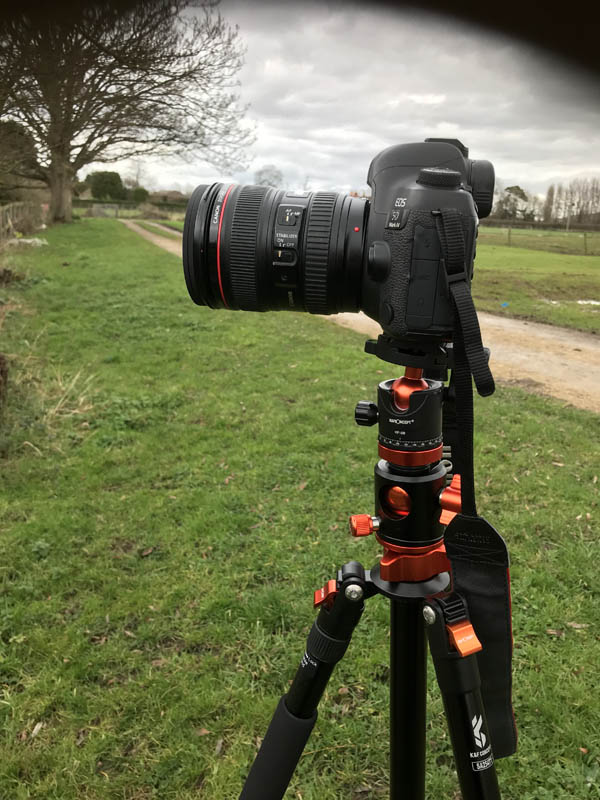 Even with the centre axis inverted for those close up macro photographs we found that this tripod worked flawlessly.
All in all this is a great tripod with a scope to be used in all sorts of settings and configurations. Even though it is not as light as a carbon fibre tripod it is still light enough and with its versatility it is worth having in your kitbag.
For those interested in buying here are some coupon codes:
K&F Website: 10% OFF code: KF10UK valid until December 31
Amazon UK: 10% OFF code: KFCUK001 valid until April 15