Review of the KF34.010 Tripod Light Stand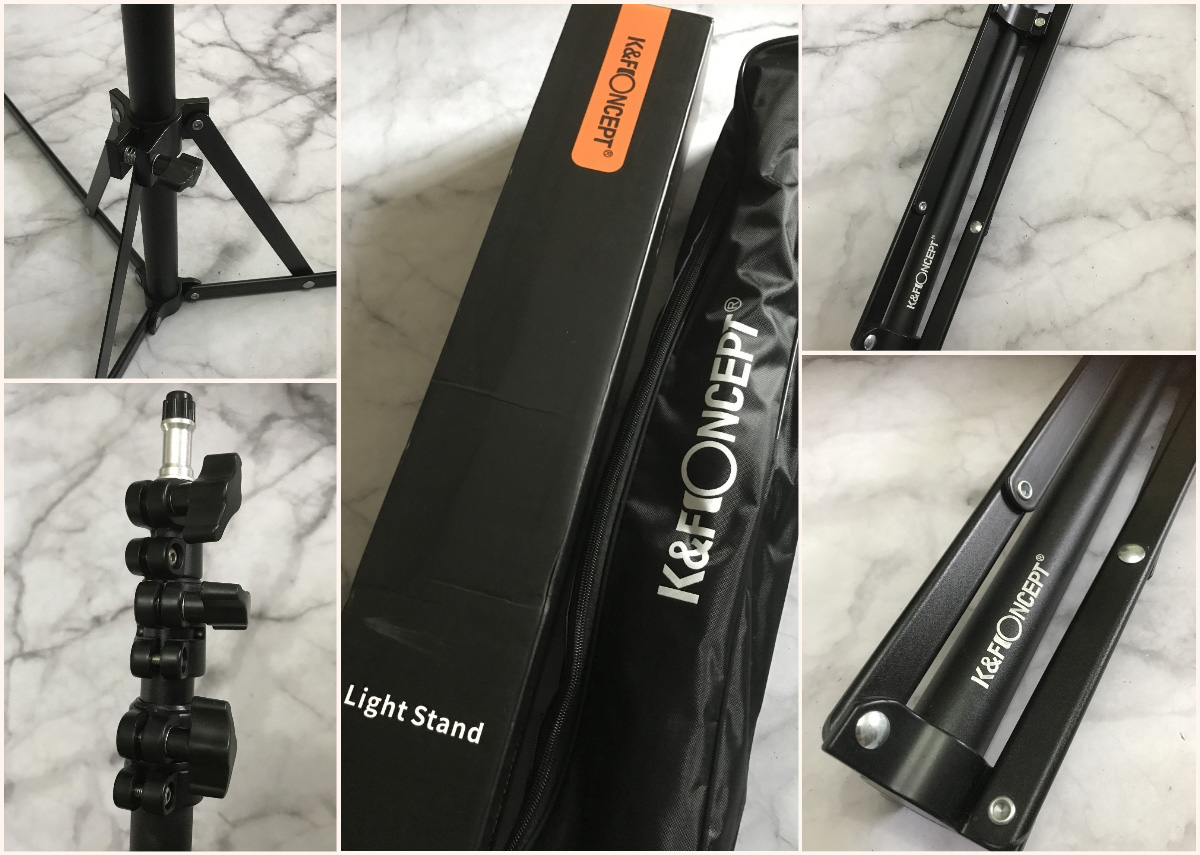 Photography Tripod Light Stand
Adjustable Photography Light Stand Tripod (SKU:KF34.010)
No matter where you photograph there will come a time when you will need to use a tripod stand for a range of equipment from monolights/strobes, reflectors, softboxs, lights, umbrella or even backgrounds. We were sent the K&F Adjustable Photography Light Stand Tripod to try and we were not disappointed. As with all their products it arrived in a sturdy branded box and the tripod came with its own carry case.
First impressions are good, the tripod is lightweight but sturdy made from Aluminium-magnesium alloy making it anti-corrosive and scratch resistant. It weighs in at 1.1Kg (2.4lbs). When folded up it is 52cm (20.5″) long so will fit onto your KF13.084 Large DSLR Camera Backpack with ease.
The tripod has four telescopic tubes giving a total height of 200cm (78″) with a load bearing of 3.5kg (7.7lbs) though we would recommend (as does K&F) to use load-bearing sandbags if using outdoors. The tripod legs can be positioned to various angles from flat standing to the usual tripod position being locked in place giving a great range for your various shooting requirements. The rubber stops on the feet give good grip and we had no slide issues unlike certain other brands.
Each section is locked in place with an easy to use screw thread whihc was a good size and easy to grip and use. The top has a 1/4 interface head that allows for a multitude of equipment to be mounted giving more scope especially when adding a ball head for a camera or phone clip for your mobile.
We found this light tripod stand very functional and sturdy in all manner of configurations, very versatile and easy to use.
Without a doubt you will find this piece of kit useful for those studio shoots that require that extra bit of lighting.